In ten days, I will be boarding a plane to Brisbane. I am flying to a city, a region, a country, a continent I have never been to before. I am 56 years old and there are many places in this wide, beautiful world where I have never been. I am seriously under-traveled and unfortunately, monolingual. But I'm trying to make up for lost time.
Eleven days from now, I will be landing in the Gold Coast Region of Australia to visit my friend Allison. I met Allison a year ago when she piled out of a dusty van in front of the Lotus Bungalows resort in Candidasa, along with 15 other travelers who attended my first Write, Travel, Transform retreat in Bali last year. Most of us were first timers and we all fell in love with the beauty of the land and the Balinese.
At the end of our two weeks together, Allison invited me to visit her in Australia before this year's retreat, and last fall, when the glow of Bali was seriously starting to fade, I decided to take her up on it.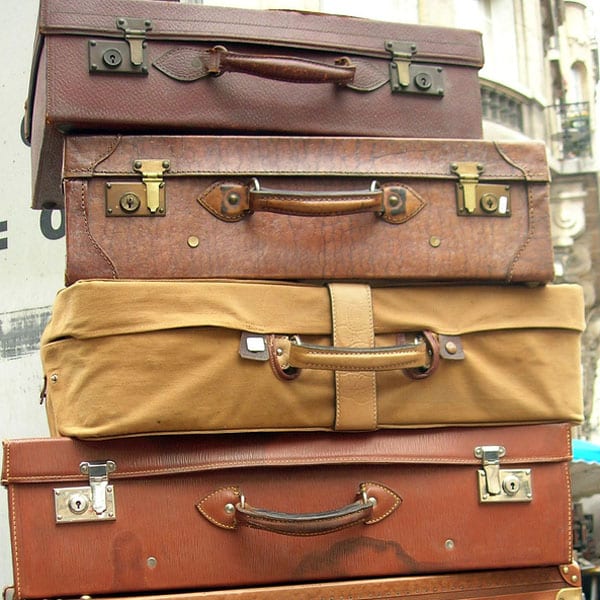 photo credit: malias via photopin cc
And so I will be spending five days in Australia, and then Allison and I will fly to Western Bali to go scuba diving together, a passion we both share. She'll peel off to visit Ubud, leaving me with five unscheduled, unplanned days before somehow getting myself, my c-pap machine, my laptop, all the materials I've prepared for this year's retreat, my swim fins, my prescription diving mask, a smattering of sundresses, skirts and shorts—to the Lotus Bungalows resort in Candidasa, where I will eventually welcome my partner, Karyn, (who will be our yoga teacher), and the 16 souls who've signed up for this year's retreat.
But first, I am going to Australia, a place I know almost nothing about. I've read Bill Bryson's breezy travelogue, In a Sunburned Country, and exchanged a C-note for a hundred Australian dollars. (As my daughter Lizzy would say: "They're so pretty!") Life has been far too busy for me to adequately prepare.
What I want from this first leg of my journey is to relax, to decompress, to begin the process of shedding another year of stress and doing and plans and emails and Pinterest and being tethered to my I-things, teaching classes and leading retreats and running a small business as a self-employed writing teacher and entrepreneur, all while juggling the last kid of three at home and my mother, to whom I am devoted, disappearing before my eyes from dementia day by day by day. I could be the poster child for the sandwich generation.
But I am leaving all that behind.
I am leaving behind a life compressed with far too much doing, most of which I have created all by myself.
I am leaving it behind to breathe in the sea air of the Indian Ocean, dive down brilliant walls of coral, to see people and places I have never seen before.
My fondest hope? That this trip will be more than just a vacation; that is will be a pilgrimage, a voyage of exploration. I am looking for adventure and discovery; I am going with many questions and an open heart.
And if you're reading this right now, it means you're going to come with me.
I can't wait.