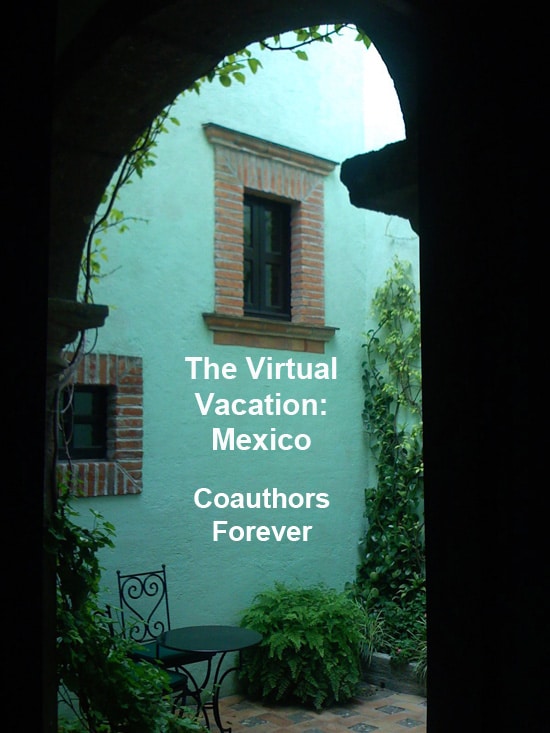 One of my favorite things about this year's San Miguel Writer's Conference is that my co-author from The Courage to Heal, Ellen Bass, is here teaching poetry and giving a keynote speech. I had the honor of introducing her and preparing my remarks took me on a long trip down memory lane. My introduction was a lot more personal than many of the others I'd heard at the conference—introductions that focused more on accomplishments—after all, I've known Ellen intimately for more than 30 years.
I had to edit down my original version to stay within my time limit, but I thought I'd publish the longer version here.
"I first met Ellen Bass when I was 23 years old, three days after I moved to Santa Cruz, California in 1979. I was doing my laundry when I saw her flyer thumbtacked to a bulletin board—advertising her women's writing workshop, Writing About Our Lives. Two days later, I was sitting in a living room with a dozen women and Ellen, and it was there that we embarked on the first incarnation of our relationship: she was my teacher. And a damn good teacher, too. Over the past 45 years, tens of thousands of writers have attended Ellen's classes & workshops—many going on to develop strong literary careers of their own.
"Eventually, Ellen and I became friends, and in 1985, two years after she published the groundbreaking anthology, I Never Told Anyone—where women for the first time shared their stories of being sexually abused, I asked Ellen to collaborate with me on a book about healing from child sexual abuse. At first Ellen said no. She knew what it took to write a book and I didn't. She had a family and a career, her life was full already. But I didn't take no for an answer. And a few months later I got a card in the mail with balloons on the front and a single word inside—yes. And so our lifelong work collaboration began.
"I wrote my part of The Courage to Heal on the first Macintosh computer—a Mac 128. Ellen, a Luddite at heart, was still using a typewriter, editing her drafts using scissors and scotch tape. So whatever Ellen wrote, I had to retype into my computer. This was a long time ago.
"During the three and a half years it took us to write The Courage to Heal, Ellen was my mentor; I was the driving force that pushed our book through to completion. Ellen and I were living in separate cities at the time; we spent days at a time camped in each other's houses, working day and night. Nothing got in the way of finishing the book. I can still remember Ellen with her back out, lying on ice on her living room floor, her editing pencil in hand. Ellen's son Max, now 26, was conceived in my San Francisco apartment, during a break in one of our work marathons. In a collaboration like ours, you get to know each other intimately. As we've always joked, our relationship has been like a long-term marriage—without the sex.
"In the thirty years we've been actively tending The Courage to Heal, Ellen and I have worked together on three new editions, audio books, and a sequel. And it was through our book's long controversial life that I really learned about Ellen's commitment and generosity. When I was pregnant with my son, Eli, now 21, our book was being pilloried from coast to coast. As my milk came in and I tended my infant son, Ellen flew off, again and again, to defend our book—and the survivors we wrote it for—on national TV.
"In the decades since then, Ellen has moved back to her first love—poetry—and the recognition and accolades she's received prove she made the right decision. Ellen has won the Pushcart Prize, the Eliston Book Award, The Pablo Neruda Prize among many others. Her poems are regularly featured in the New Yorker and on The Writer's Almanac. Pulitzer prize winning Poet Laureate Philip Levine calls Ellen 'a poet with terrific power.' Marie Howe says Ellen's poems 'sing their joy.' And Frank Gaspar calls her new book, 'a gift, a blessing, a map, a chronicle, a hymn and a cry—and most of all a dazzling masterful work of art.'
"Two of Ellen's outstanding books of poetry are available in the conference bookstore: The Human Line and Mules of Love. Today she will read from her forthcoming book, Like a Beggar.
"Ellen Bass' poems will disturb you, comfort you, charm and delight you. They will break you open with their fierce insistence on joy. They are poems that make you want to call up a friend and say, 'Listen to this.'
"They are the unforgettable poems of a mature poet at the height of her creative power. It is a great honor for me to present my colleague, my co-author, and my dear friend, Ellen Bass."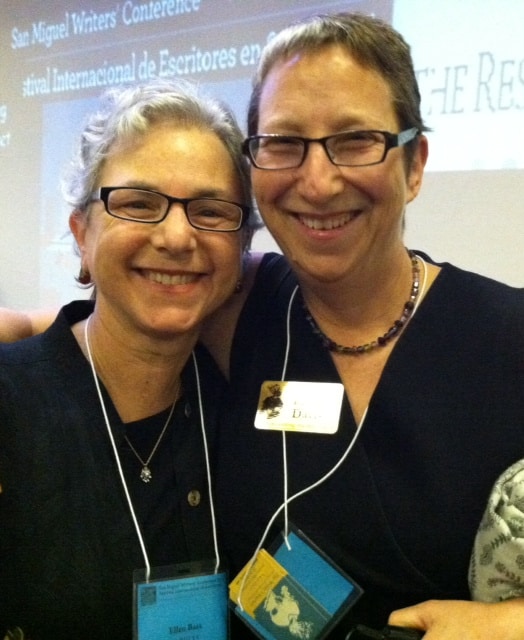 It was a real treat for me to introduce Ellen, and then to sit back and listen to her speech. Ellen read poems from her collections Mules of Love and The Human Line, and also introduced a number of poems from her forthcoming book, Like a Beggar. Then she took us behind the scenes to tell us how many of her poems were made—and in the process taught all of us a lot about craft—whether we were poets or not.
Here were a few of my favorite quotes from her talk:
A poem begins with the writer and ends with the reader.

Everything you put on the page is temporary until you find something better.

One of the gifts of poetry is that it's a space in which you can look at things from a different perspective. You can take your pain—your losses, your sorrows and angers—and approach them with curiosity, instead of just trying to make them go away.

I like to say yes as much as possible.
And this is one of the poems I loved best from her new collection, Like a Beggar:
At the Padre Hotel in Bakersfield, California
Its Saturday night and all the hererosexuals
in smart little dresses and sport coats
are streaming into what we didn't know
was the hottest spot between Los Vegas and L.A.
Janet and I are in jeans and fleece–not a tube of lipstick
or mascara wand between us. Grayheads:
a species easy to identify without a guidebook,
the over-the-hill lesbian couples of the Pacific Northwest.
Janet's carrying our red-and-white cooler with snacks for the road
across the marble tiles of the Art Deco Lobby
when we turn and see the couple
entering through the tall glass doors, slicing
through the crowd like a whetted blade. The butch
is ordinary enough, a stocky white woman
in tailored shirt and slacks, but the confection–
no, the piéce de résistance–whose hand she holds
is of another genus entirely.
Her cinnamon sheen, her gold dress
zipped tighter than the skin of a snake.
And her deep décolletage, exposed enough for open-heart surgery.
She's a yacht in a sea of rowboats.
An Italian fountain by Bernini.
She's the Statue of Liberty. The Hubble Telescope
that lets us gaze into the birth of galaxies.
O, may they set that hotel room ablaze–here
in this drab land of agribusiness and oil refineries,
outdoing Pittsburgh as the top polluted city in the nation–trash it
like rock stars, rip up the 300 thread-count sheets,
free the feathers from the pillows.
And may that grand femme be consumed
right down to the glitter on her sling-back, four-inch stilettos
and whatever she's glued on her magnificent skin
to keep the plunge of that neckline from careening clear off the curve.
Isn't that marvelous?
You can order this wonderful collection, due out from Copper Canyon Press in March, directly from Ellen at her website. If you're like to hear Ellen read some of her own poems, you can go here.