Poor me. It's time to stop scuba diving, snorkeling, swimming, hanging out with my kids, and writing my brains out. I'm now happily ensconced at the Lotus Bungalows, a much more upscale place to stay than the ashram. My favorite part is the fantastic outdoor shower in my room. The infinity pool, the ocean view, and the open-air restaurant aren't shabby either.
Now it's time to wrench myself away from being deeply immersed in my book (the one I'm writing) to prepare for the 18 writers who will be arriving here two days from now. Time to put my teacher hat on.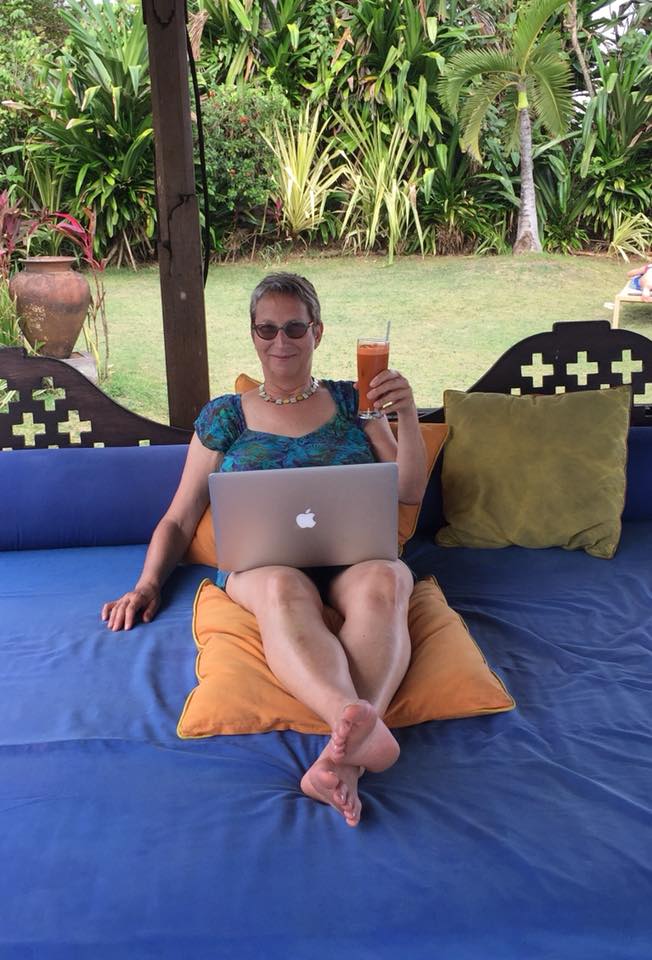 This is me working on my lesson plans, drinking freshly juiced carrot juice, served with a metal straw at the pool.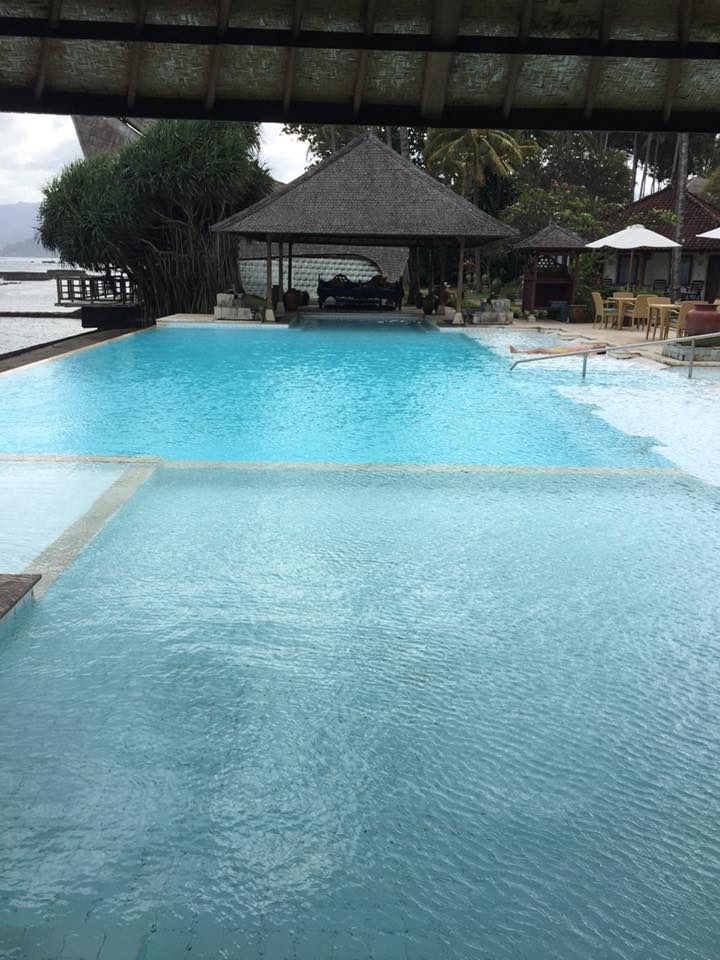 And this photograph is the view from where I am sitting.
P.S. I forgot to mention that when I stayed at the ashram, there was no request for me to pay or present a credit card when I arrived. When it was time for me to leave, I asked where I should go to pay my bill. I was led into a small office (where I had to take off my shoes), and was told the total would be 1,050,000 rupiah-and that I would need to pay in cash. When I did the calculation on my phone, that means I paid $75 for three nights lodging and three delicious home cooked meals a day. I would call that an affordable writing retreat..if you happen to be in Bali.