On the little sheet of laminated paper that welcomed me to my room as a guest at the ashram, there was an offer of acupuncture. I found myself sitting next to the acupuncturist, a Balinese man about my age, at lunch yesterday. His English was flawless and when I found out he was the acupuncturist, and that he had been practicing since 1981, I said I wanted to come for a treatment. He told me to come today at 2 o'clock. I have a little vertigo from diving, and a bit of a Bali belly from eating new, delicious, but different foods. I thought maybe he could help me.
The treatment room, on the grounds of the ashram, was a small and simple room with five single beds divided by curtains. He asked me to verbally describe my symptoms and took my pulse, just like my acupuncturist back home, and inserted the needles. As I drifted off, I listened to the sound of his little thing in the nation, talking to the patient on the other side of the curtain.
When I woke up, drifting in an acupuncture glow, he took out the needles and we chatted for a while. He works here six days a week and all the local people are treated for free. With me, there was no talk of money, before or during my session, and at the very end after we chatted for a while, I asked him how much I owed him. He said, "Don't worry about it. I work by donation," and gave me a big smile.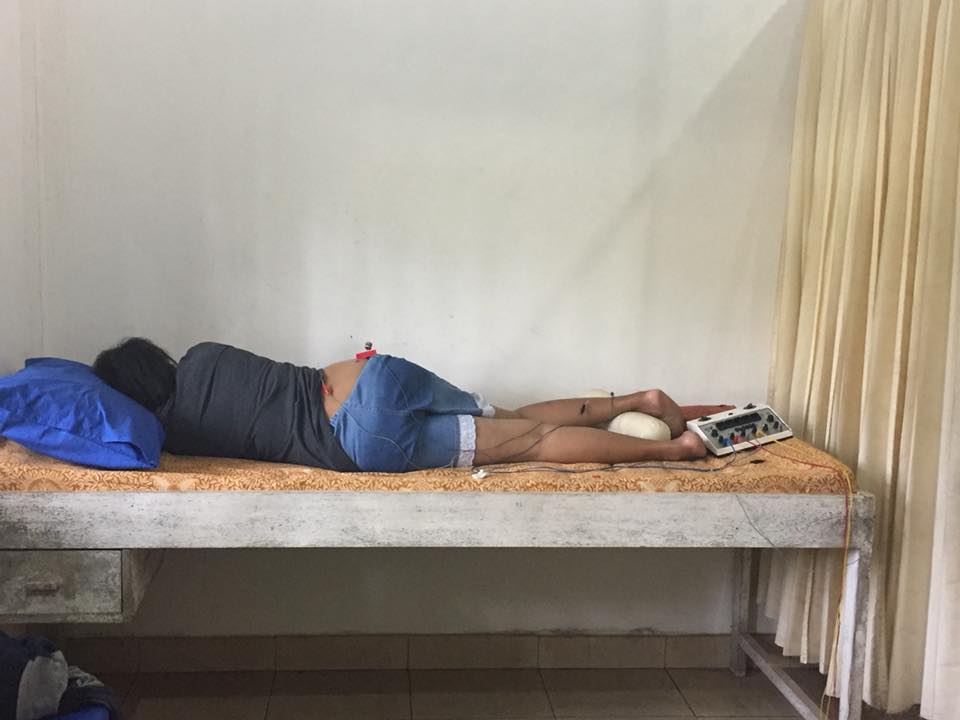 The patient in the next bed.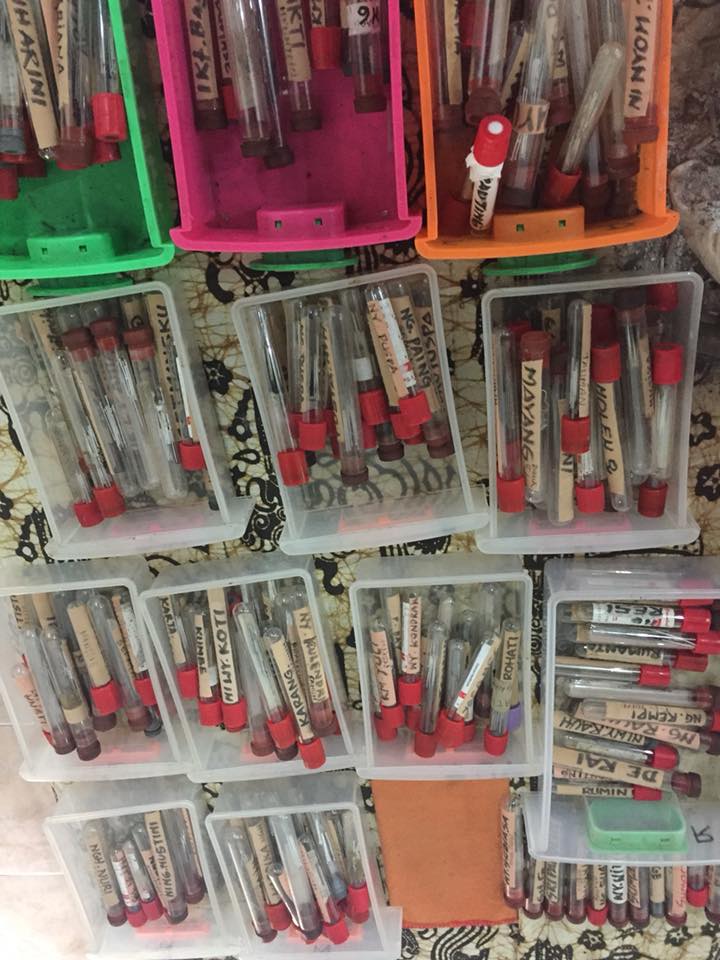 For the local people, he saves their needles in these marked vials and uses them three times and then disposes of them.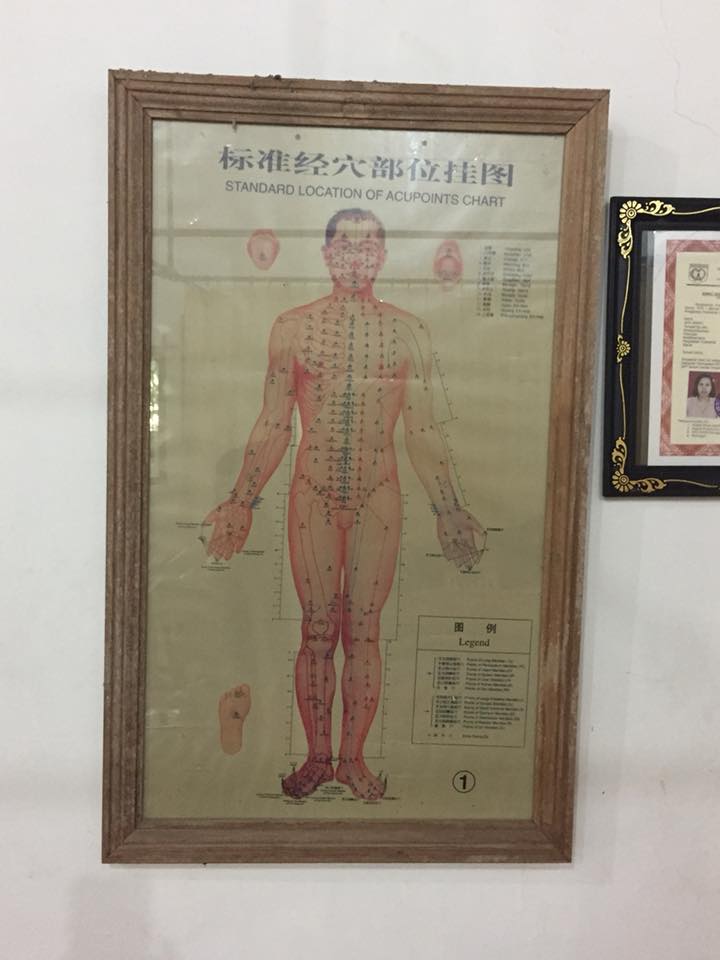 The universal chart of acupuncture meridians.