When we arrived at the Avani resort, there was a green parallelogram-shaped packet in our rooms that held a number of cards (also parallelogram-shaped) describing the various kinds of spa treatments we could receive. There were massages, facials, body scrubs and baths in three categories: Purify, Balance and Boost, ranging in length from 30 to 90 minutes. The treatments had names like "Gentle Rhythms," "Muscle Melt," "Calming Hydration," "Herbal Harmony," "Foot Joy," "Facial Reviver," and the "Vietnamese Body Ritual." These names were pretty enticing and I liked the geometry of the brochure. Plus while we were at Avani, there was a special on: whatever treatment we bought was extended for an extra 30 minutes.
There was also a parallelogram describing the beauty salon: where you could get your eyebrows shaped, your face washed, your toes and fingers done, or your hair "blow dried with style."
I wasn't sure I'd head over to the spa, having already had three good (pink) massages in Hanoi and one very bad massage. I mean how decadent can you get? And these weren't cheap $12 massages; these were Western prices: they cost upwards of 1,500,000 dong: about $65.00 with 5% service change and 10% government tax added on to the price. But . . . that highest price was for a 90 minute massage with an extra half hour of whatever . . . plus a free steam room.
Still I was on the fence.
It wasn't until people started headed back down from the spa looking completely blissed-out with a dazed and happy look, their faces more relaxed than I'd ever seen them, that I started to think that maybe a trip to the spa was a good idea. An essential idea.
When I passed Harlan, sitting at the pool, he told me he'd just had the best massage of his life – and Dyana, a professional masseuse herself, told me her massage had been fantastic. The moment I saw her glowing, ecstatic face, I immediately went to the front desk and booked myself a Herbal Harmony massage for later the same day.
My masseuse was named Sieng and even though she looked much younger, she was 27 years old and had been working as a masseuse for 5 years. She commuted by bus 50 minutes each way, and I would have liked to find out a lot more about her and her family, but her English was limited and my Vietnamese was nil. And once she put my hands on my body, it was all over.
It was a great massage. Actually it was a fantastic massage.
So much so, that I booked another one today with Sieng: the Avani Signature Touch, promising "a soothing oil massage with stretching techniques."
What I learned today is that the corporate headquarters of the Avani Hotel chain travels around the world training spa staff so that anywhere in the world you go to an Avani resort, you'll have the same menu of offerings and get the same massage.
When I went back today for my second treatment, I took pictures – well not of the massage exactly, but everything surrounding it. I know it's not as good as the real thing, but maybe it will give you a vicarious taste.
But first let me describe it to you:
After a long meandering walk to the spa, I was greeted in an open air pavilion with beautiful chaise lounges and comfortable chairs and handed a cup of iced Rosella tea.
I was instructed to put my clothes in a locker – and the keyhole of the lock was shaped like a swastika. No shit. I'm not making this up. I know the swastika was originally a symbol of peace before it was co-opted by Hitler, but still.
I was handed a small wrapped pair of paper underwear and told to put them on.
And let me tell you, this paper underwear was made with Asian butts in mind. They were small and tight and when I pulled them on, my thumb poked a hole right through the side. They were paper after all. Then I put on my plush white robe and was led out to the steam room.
I was instructed to hang up my robe and keep my paper underwear on. Then my masseuse opened the door and I got an immediate blast of steam in my face. She motioned for me to enter and closed the door behind me.
The steam room was a small square room with a high wooden peaked ceiling, made of stone, brick, and wood. The seats were wooden benches covered with 5-foot long banana leaves. My butt, with the paper underwear, was actually sitting on the longest banana leaf I'd ever seen. It was at that moment that I thought, "I definitely need to write this story."
It was a very wet sauna with hot water dripping on my head and lots of steam. It was comfortable though, and I stayed in for probably 20 minutes until I was drenched with sweat.
Then Sieng led me to the outdoor shower next door and handed me my second packet of paper underwear. I took a shower, discarded my first soggy pair, and pulled the small dry pair over my wet body, not an easy feat.
Then I was led to the perfect pristine massage table for another 90 minutes of heaven with Sieng.
Here's a visual look at my journey to the spa: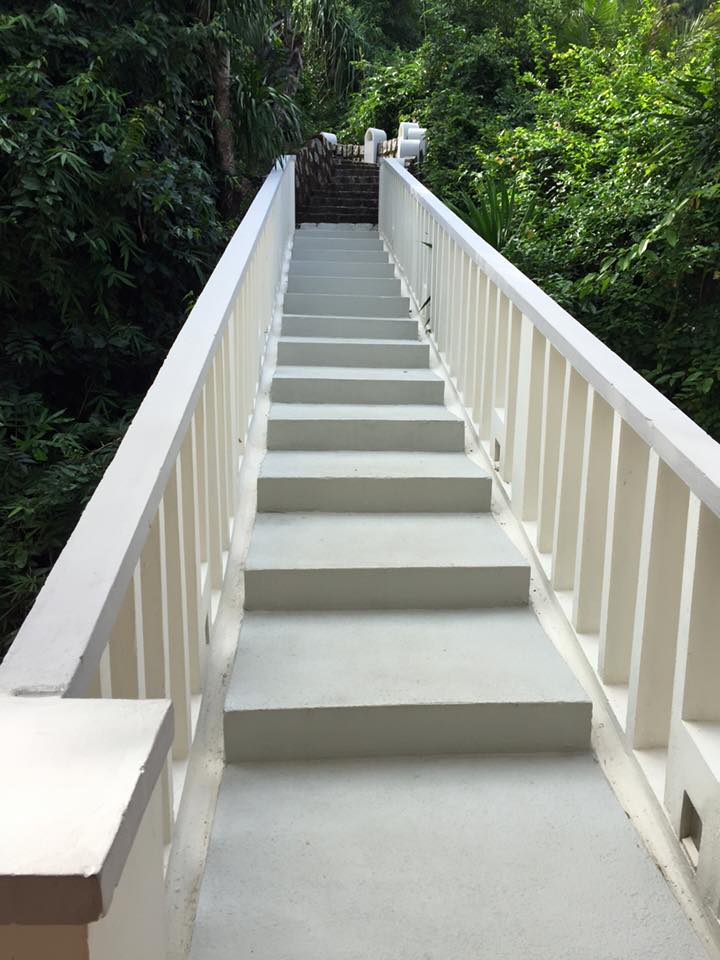 The pathway to the spa began at the end of a long line of rooms.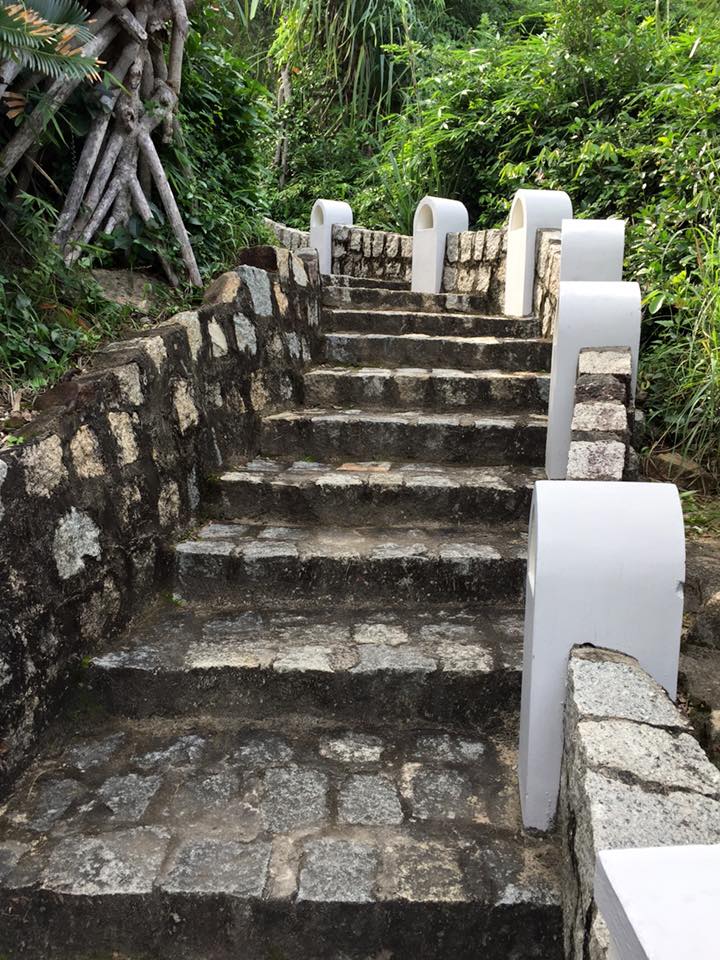 It went up and up and up . . .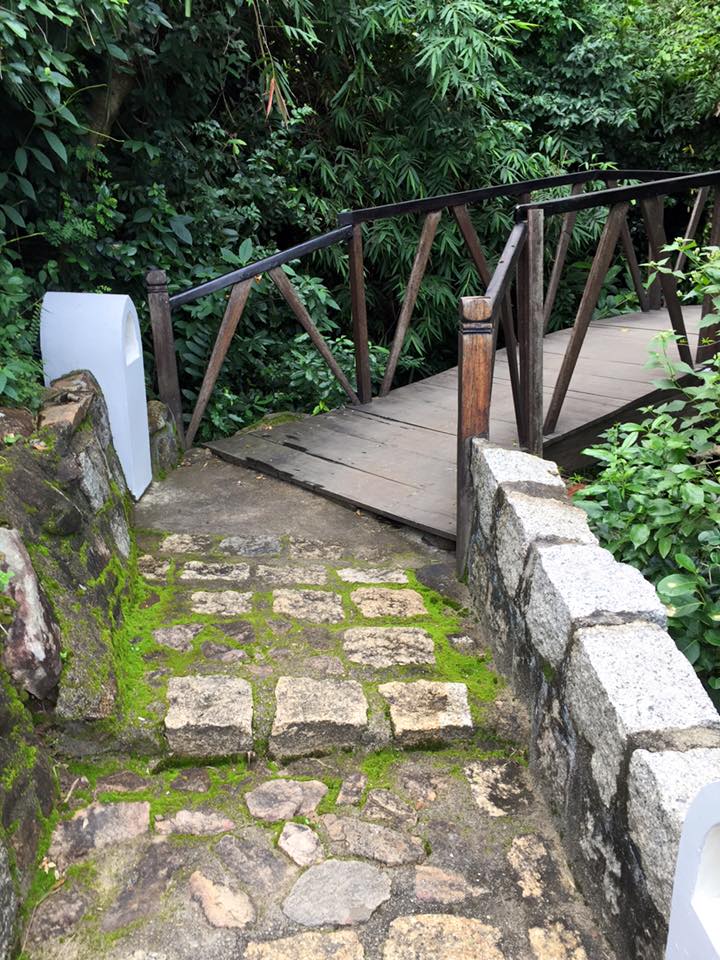 And over a bridge . . .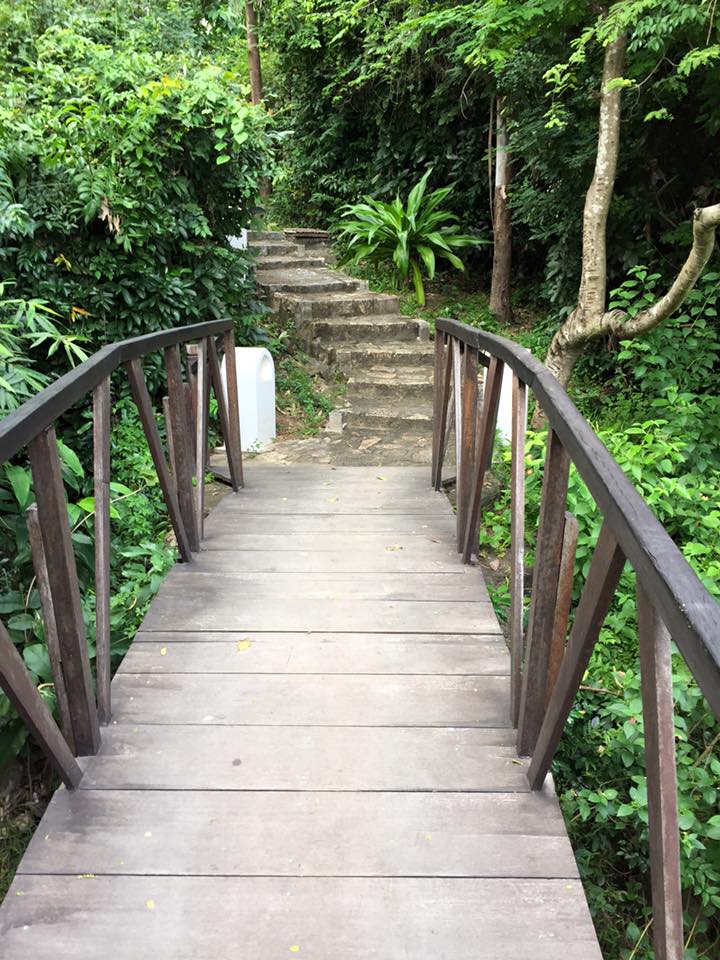 And the path continued . . .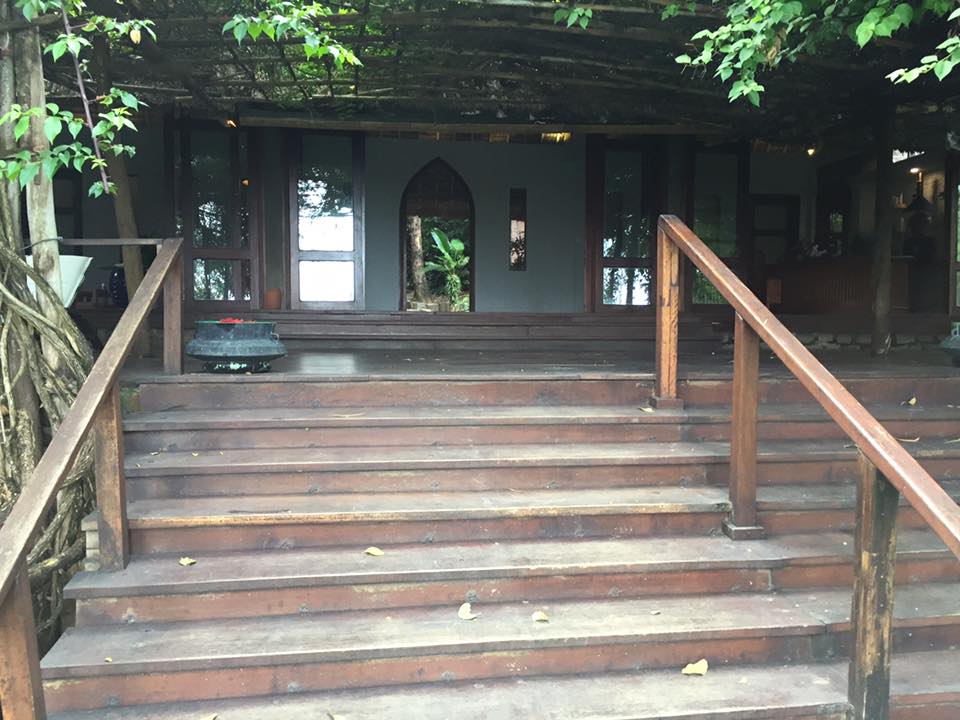 Finally, the steps to the spa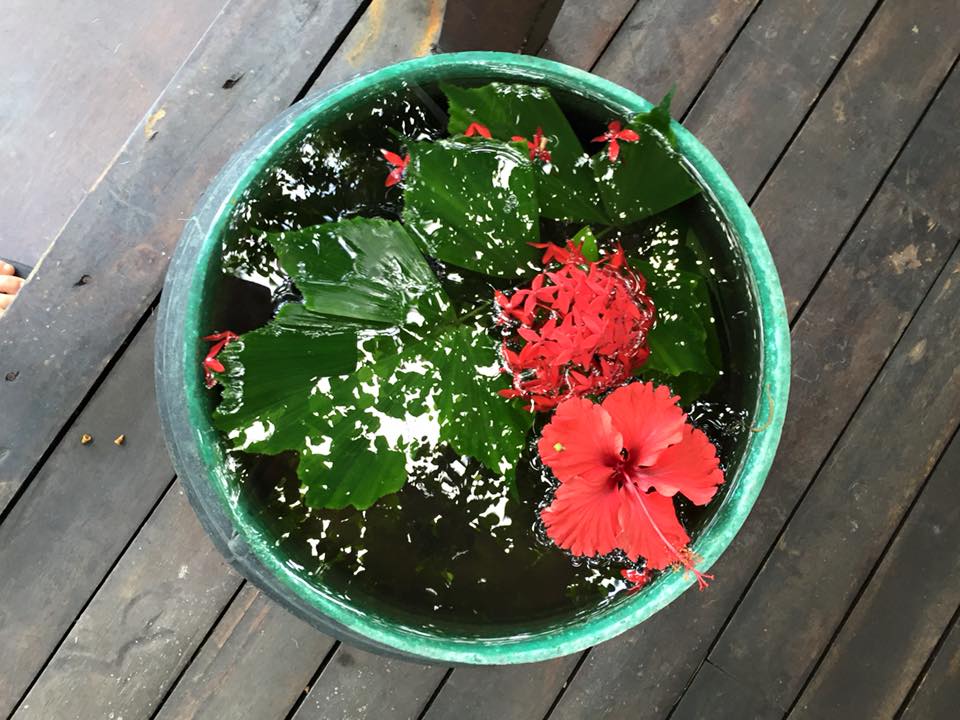 Beauty everywhere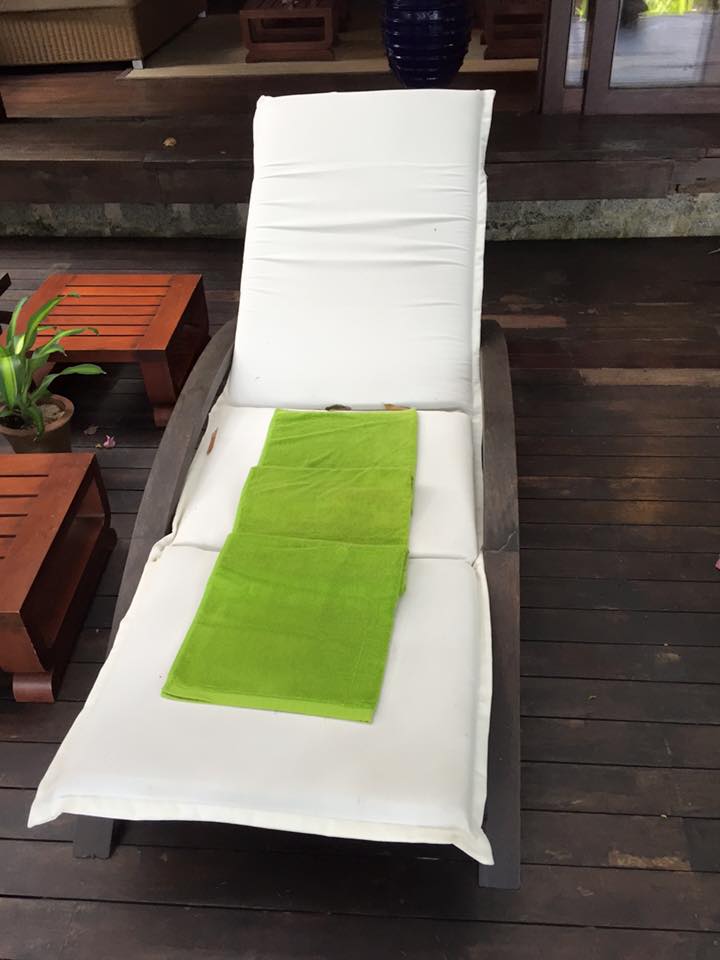 A chaise lounge to wait in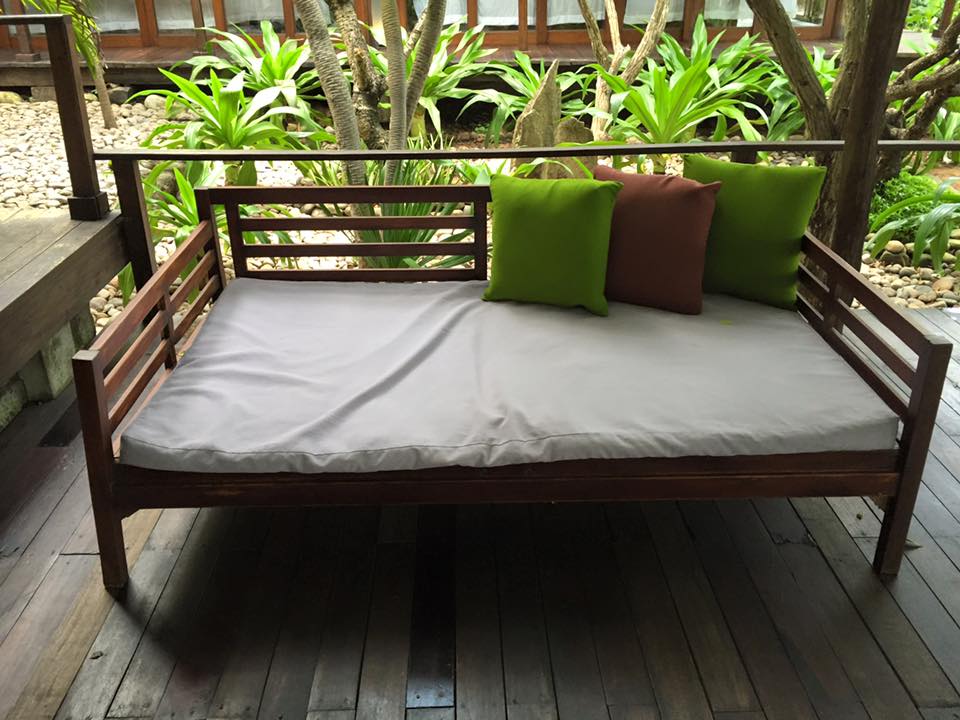 A couch to recline on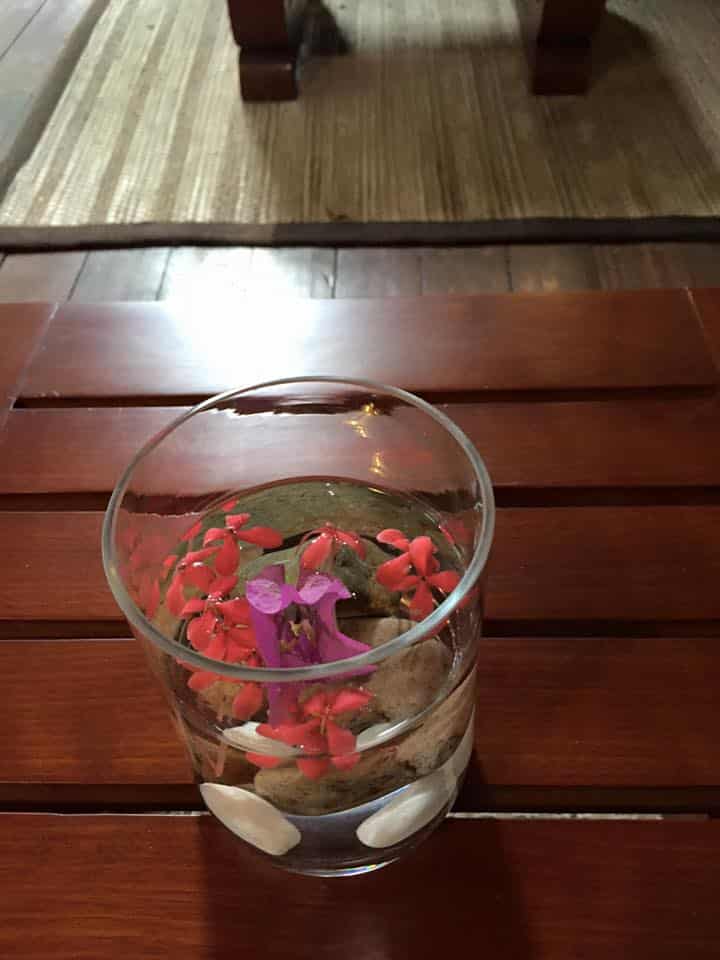 Eye candy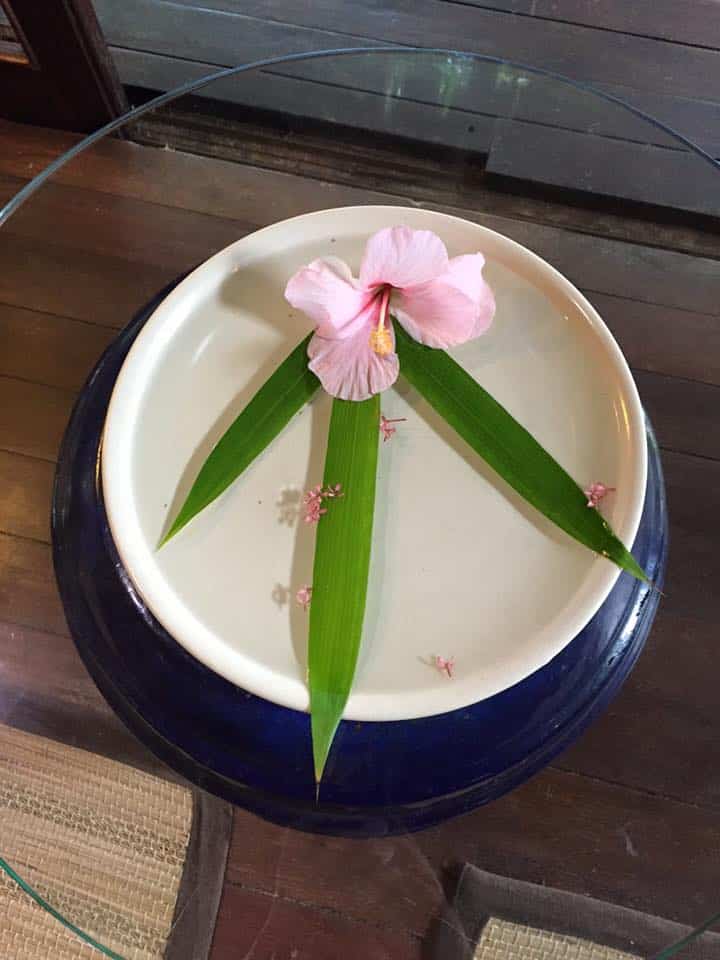 More eye candy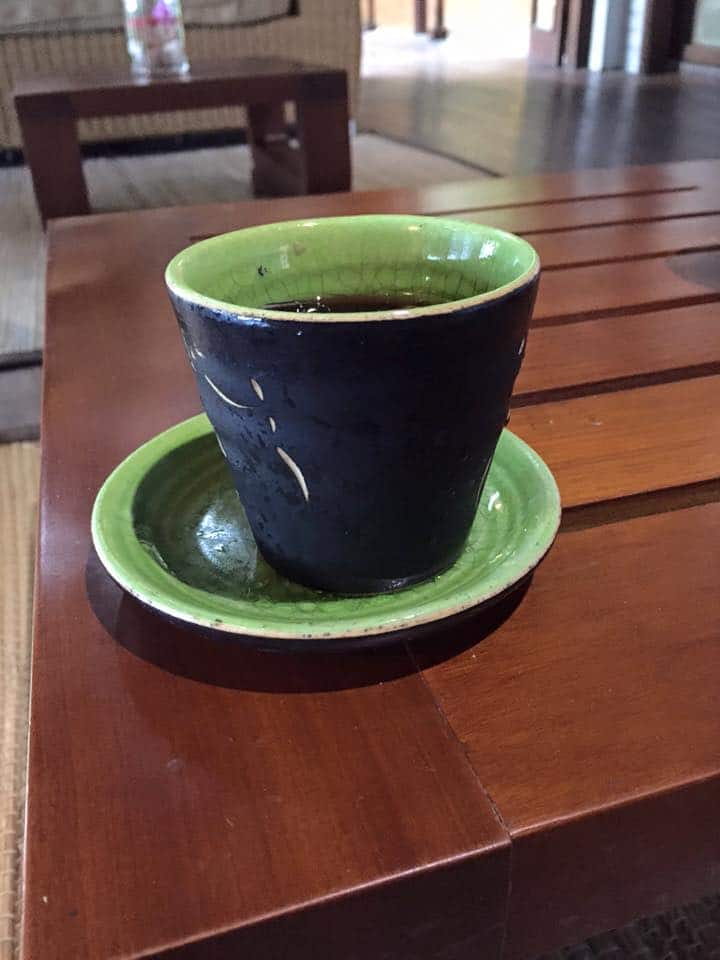 Cooling cup of Rosella tea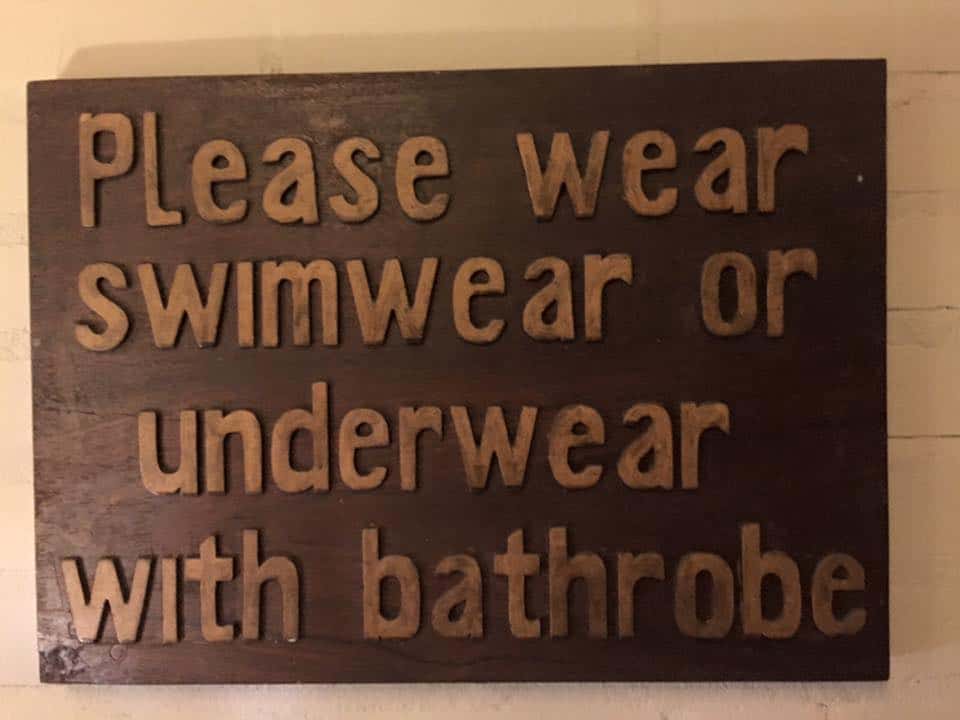 Please wear your paper underwear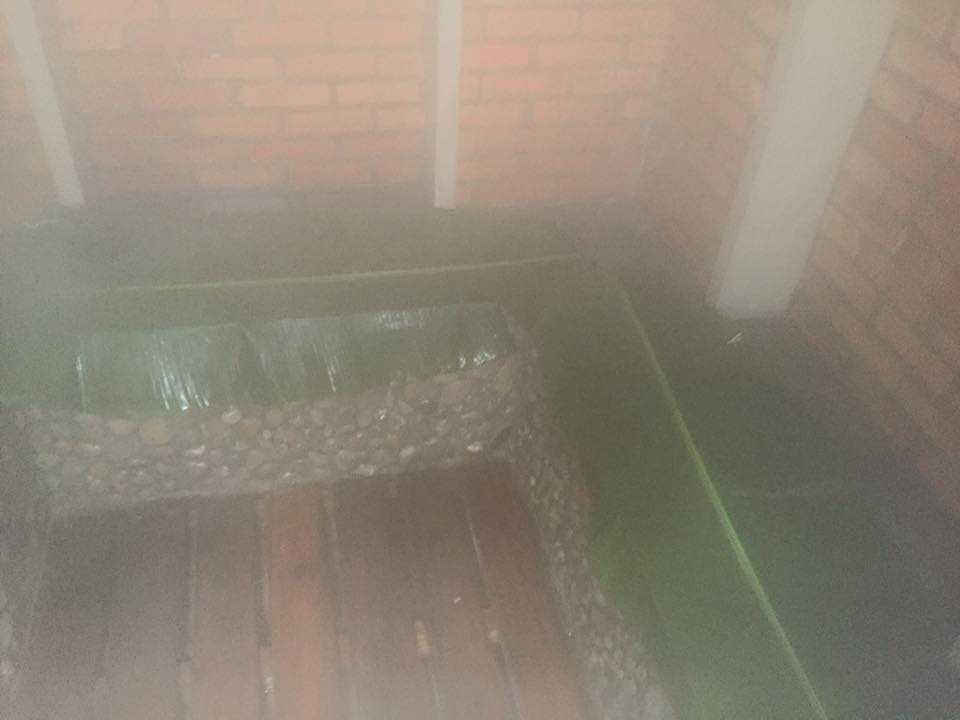 Banana leaf seats in the steam room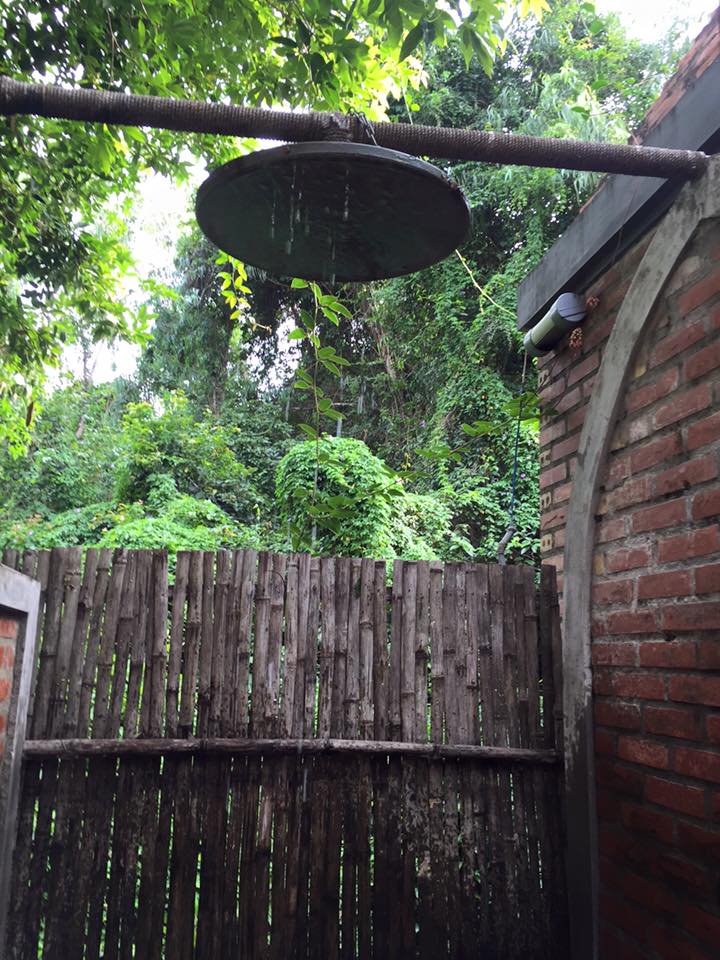 Outdoor shower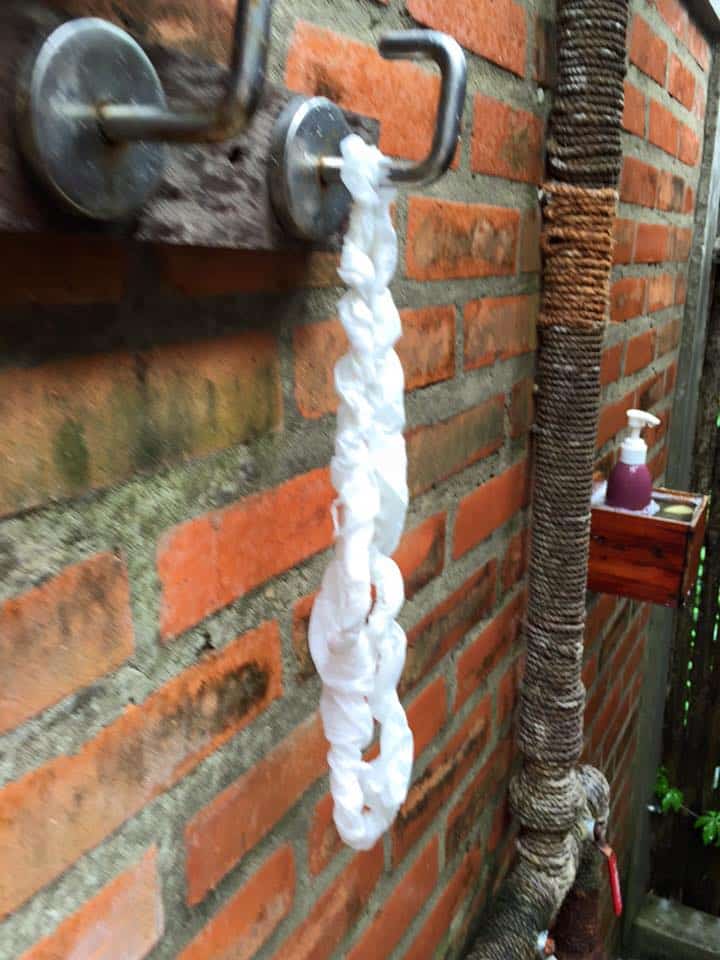 Discarded paper underwear, pair number one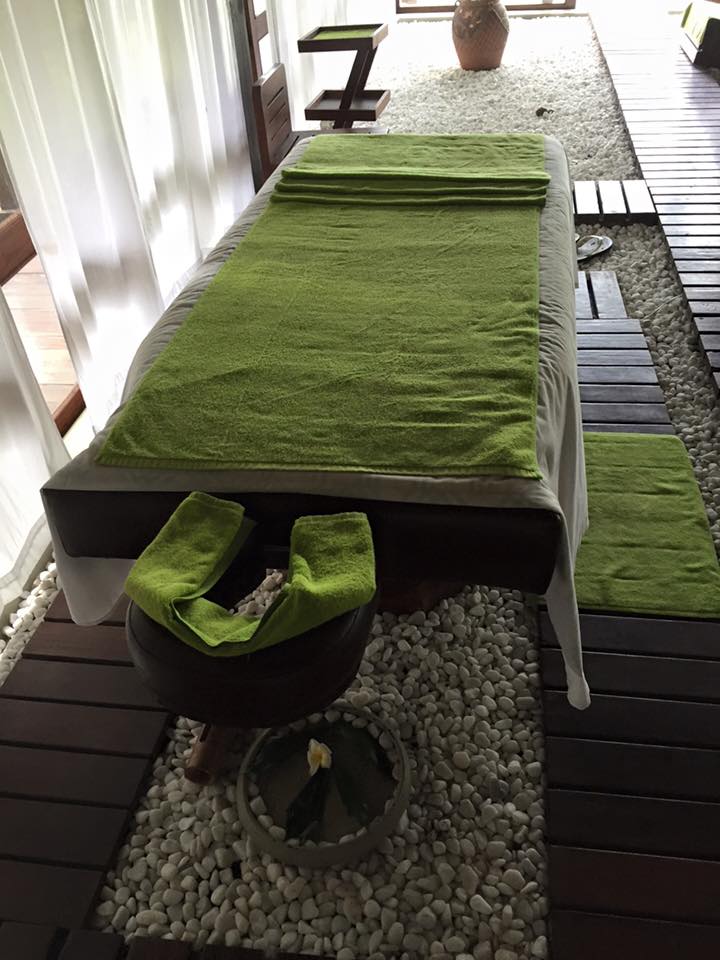 Ah, heaven awaits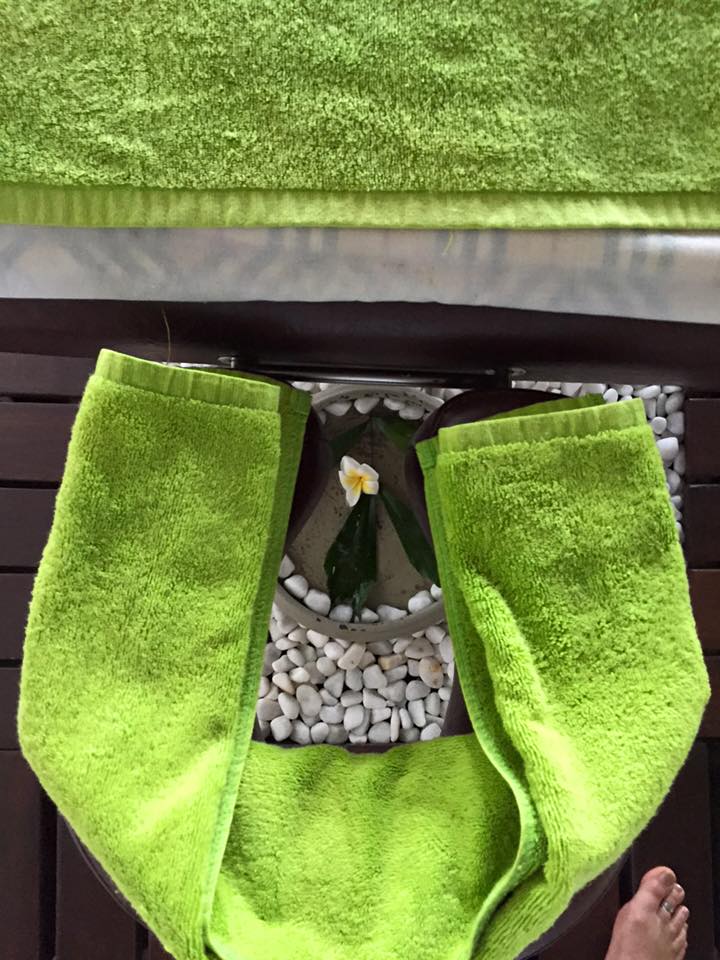 This is what you look down on through the face cradle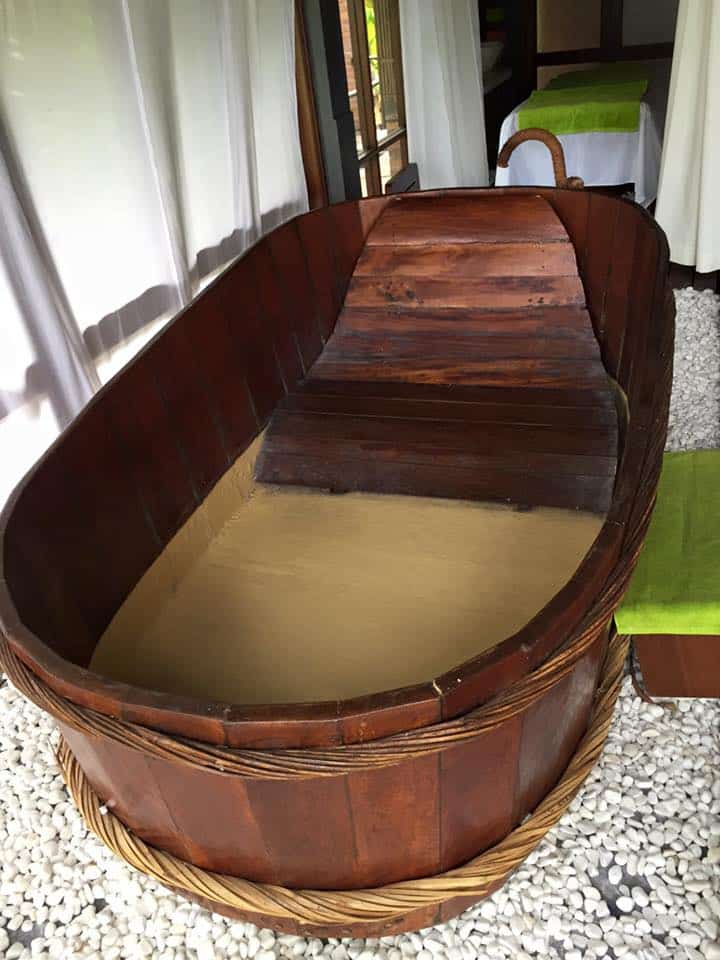 This is the bathtub for the bath treatments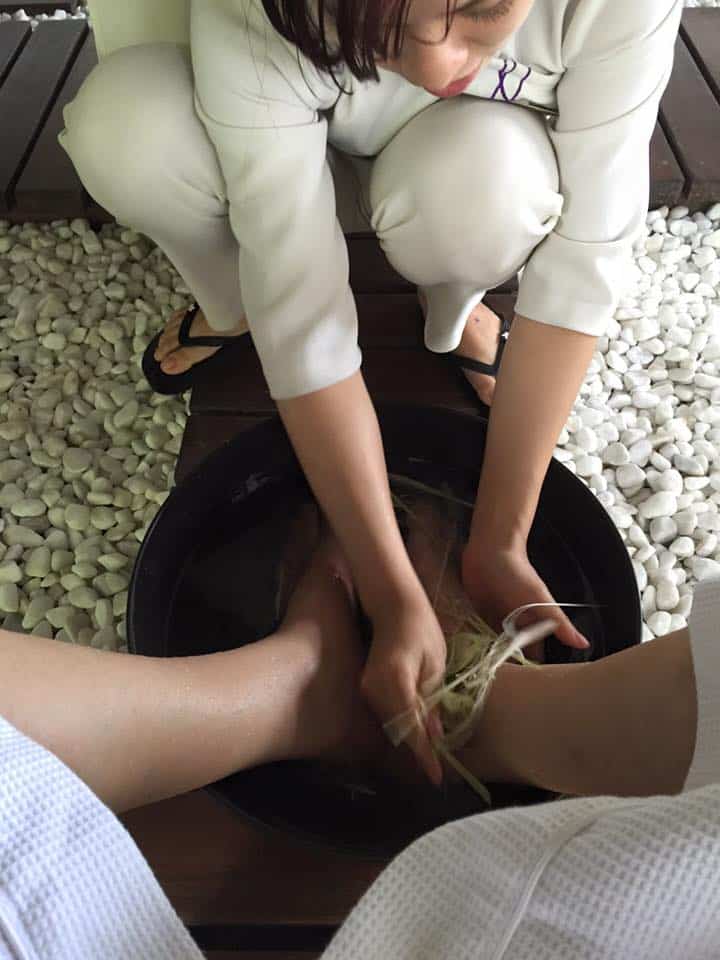 This is me getting my giant Western feet washed by Sieng in a warm tub filled with lime and lemon grass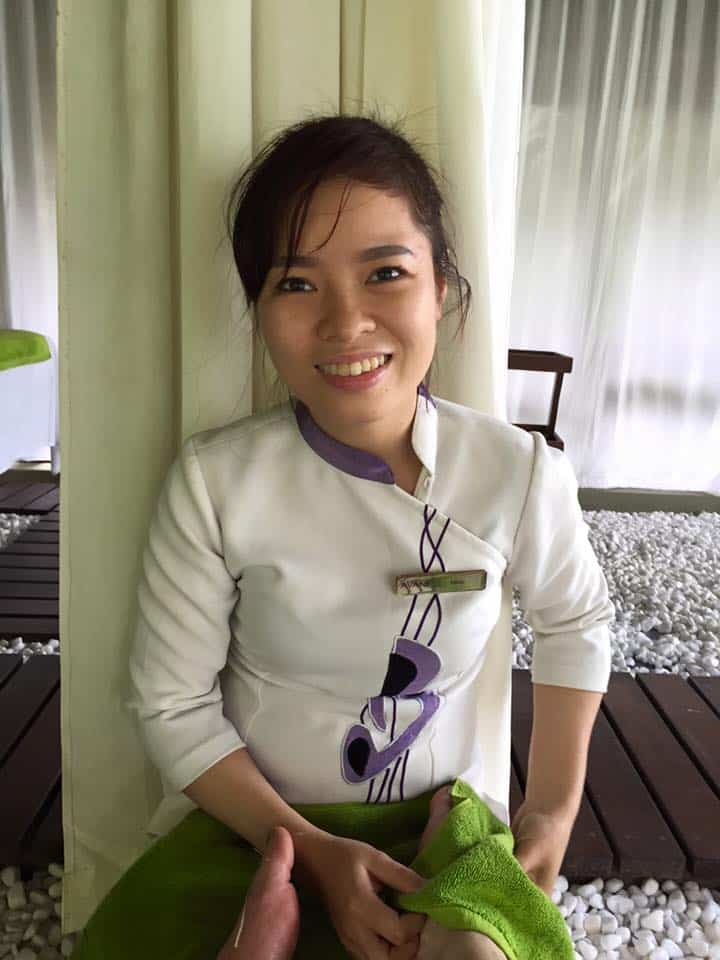 Sieng, angel masseuse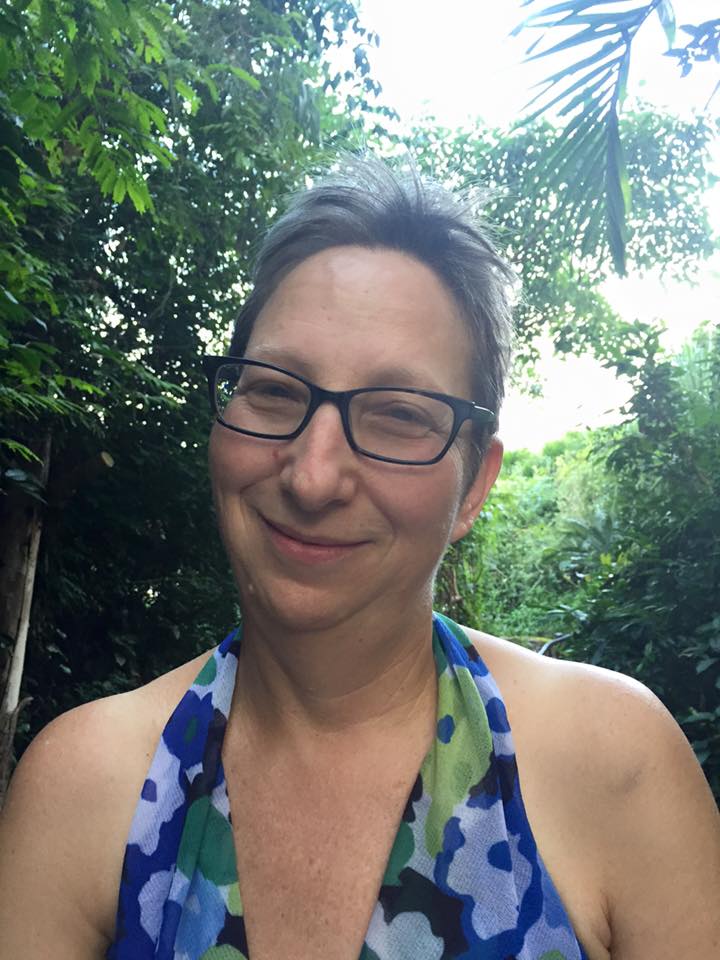 Aftermath . . .