For the past few days, my mother has been calling me with a slight alarm in her voice. "Laurie, I was looking at my calendar and I see that you're going to Scotland on August 7th and then I looked and you don't come back until the 25th. Is that true?"
"Yes, Mom, I'm going to teach a writing retreat in Scotland. And first, I'm going to Edinburgh for the theatre festival."
"I had no idea," she replied, although of course we've been talking about my upcoming trip for months.
"Karyn will be here," I reassured her. "And Lizzy is home now. And Darren (my brother—her son) lives in California now. He'll come down and visit you."
"It's not that I don't want you to go. It's just a long time without you here. I'm going to miss you."
"I'm going to miss you, too."
The next day: the same call, the same conversation. And the next. Each time, she is just as surprised I'm leaving her.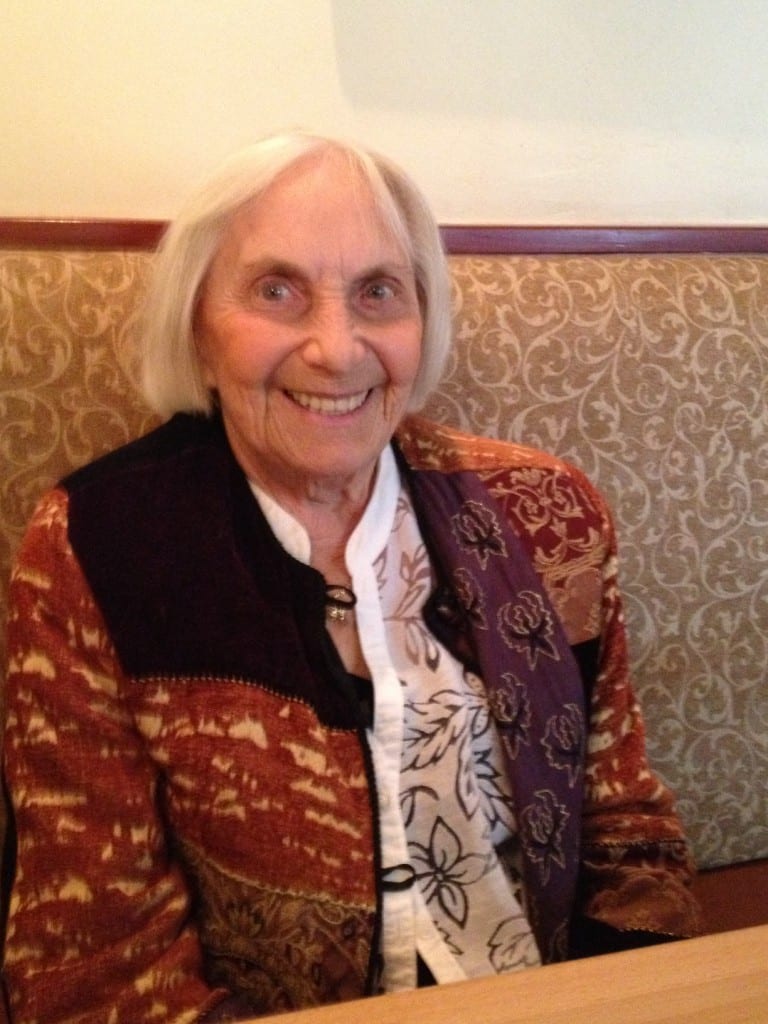 It's hard for Mom when I go out of town. Yet I know she is safe at Sunshine Villa and that she really wants me to go.
Starting at 40, she became an inveterate traveler; I know deep down, she loves the fact that I've found a way to travel in my middle age.
Today, I went over to tell her goodbye—one of several good-byes. I'll see her every day until I leave, just a few days from now.
As we sat on her couch, I suggested a game of cards. We've been playing 500 Rummy for the past fifty years, probably longer, though it's been six months since our last game. I wasn't sure she could still play or would want to, her memory is so riddled with holes, but apparently it's a groove in the road that hasn't been smoothed out yet.
Mom remembered how to pick and discard, how to make the simpler melds, even how to count her number cards by five and her face cards by ten. Her piles were a mess and she never put her discards where they were supposed to be, but we played for 45 minutes, and there was that easy camaraderie between us that always seems to happen around a deck of cards.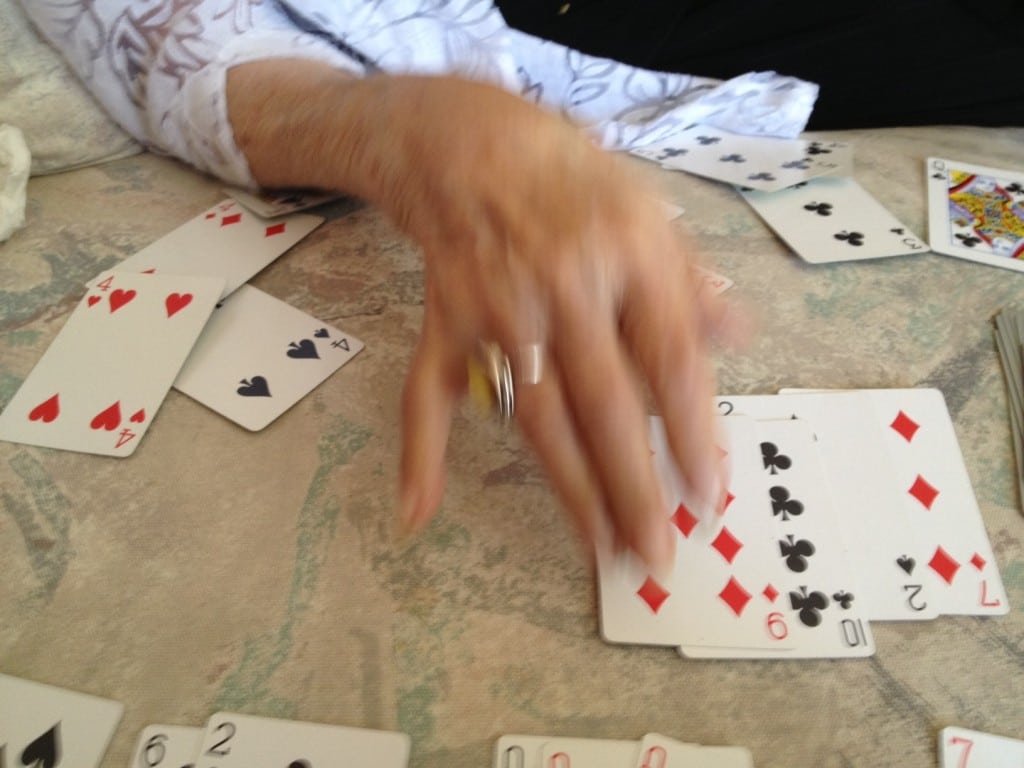 There were a few times I could have gone out, but didn't, letting her amass some more points, win a round or two, just like I did with the kids when they were small.
As I scooped up the worn deck of cards for the last time, she said, "I'm really going to miss you," she said.
"I haven't left yet," I said. "I'll see you tomorrow."
As I walked away from her, she called out to me in a loud voice, "You ass looks really nice in those pants."
Back at home, my duffle bag is packed, with a heavy square cardboard box stuffed right in the middle of it, full of nametags for my students, tiny notebooks for taking notes on the fly, as well as the full-size workbooks I created for them, especially for our retreat in the Scottish highlands.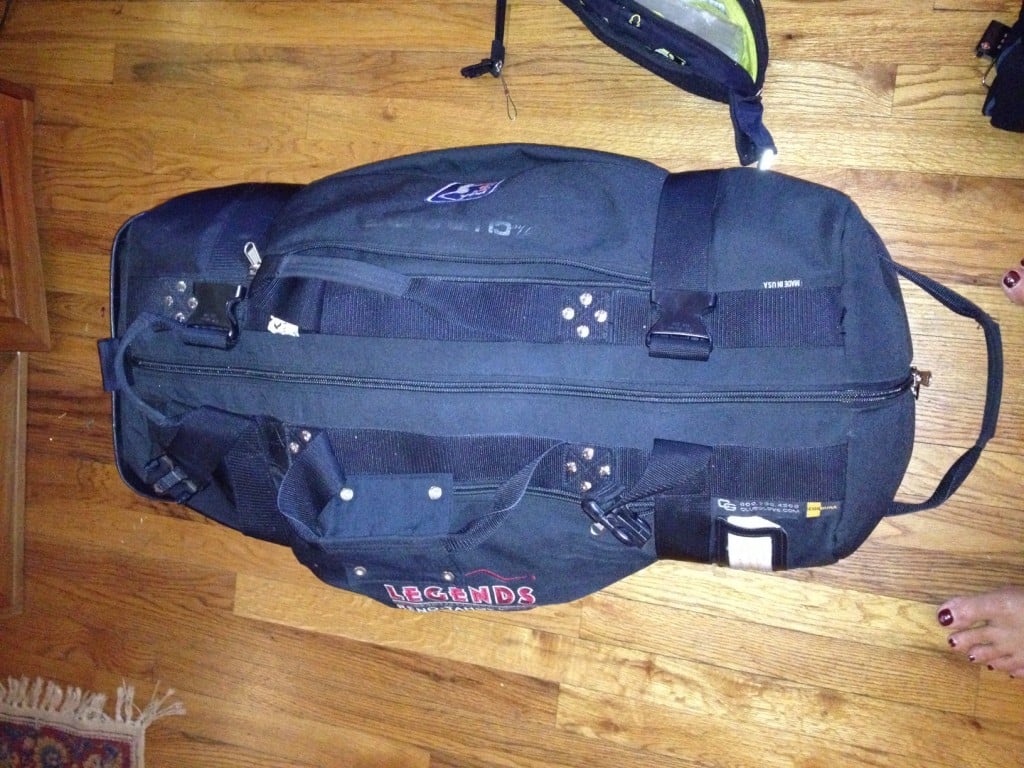 My backpack contains my power adapter strip, my teaching notes, a collection of evocative poems I like to use as writing prompts, a folder with my airline and train tickets, theatre tickets for the Edinburgh film festival, and a pair for the Tattoo, a huge bagpipe show in an outdoor stadium that starts close to midnight, my last night in Edinburgh.
This Thursday, I'll be meeting my friend Eileene in Edinburgh for a long weekend of theatre, eating, and random adventures, before we head north by train to Newbold House, the retreat center where I'll be teaching (and she'll be attending) The Write, Travel, Transform retreat in Forres, near Findhorn.
I've called my credit card company to tell them where I'll be and get a travel alert put on my account. I switched out some dollars for pounds, enough for my taxi to the bed and breakfast and a first meal or two. I've ordered Lizzy's fall textbooks for her senior year of high school, taken care of Eli's college financial aid, put out the word that my classes will start up in Santa Cruz in September, designed a yoga and meditation retreat with my partner, Karyn, and wrapped as many loose ends as I can.
This morning, I packed a rain jacket, a down vest and a wool cape from Ireland for what I've heard can be "any kind of weather in one day"—August in northern Scotland. Pretty much, I'm ready to go.
Mostly, I can't believe I got to start the summer out in Australia and Bali—and that I'm going to end it in northern Scotland. And this is my job?
I guess you can say I'm living my dream.
And now that I'm starting this blog up again, I'm so glad to have you traveling with me. Welcome back to those of you who've followed my Virtual Vacation to Bali last spring—or last year.
And a big welcome to those of you who are coming along on the journey with me for the very first time.