This morning I led everyone on a long guided meditation where they went on a journey and received a gift they needed to move forward in their lives. The writings that emerged were powerful and strong.
I told everyone in the workshop how proud I was of where they started on Day 1 and where they are today. Faces that arrived guarded and tight have grown relaxed and open. The power of mourning–sharing our losses, pain and uncertainty–in the midst of a loving, accepting community has worked magic.
As facilitators, we see a direct relationship between everyone's willingness to risk and their degree of vulnerability–and the change emerging as we enter the final days of the retreat. It is a deep honor to watch a room full of people come to terms with grief, wrestle with difficult choices, shed layers of self-protection, resolve ancient stuck places, and make choices toward open-heartedness, truth, and love.
Not everyone will experience a giant "a-hah" or a breakthrough at this retreat. But every participant is having seeds planted that will bear fruit in the weeks, months and years to come. For some people the key is in taking one risk, one small step–like reading in front of the group for the first time–for others the changes are more dramatic; for some it is a life-changing choice or a new heartfelt commitment.
The most beautiful thing for me to watch is the strength and capacity of this community. Twenty strangers came together less than a week ago. Now there are bonds of compassion and love forging us into a functioning community. As leaders, we create the structure and lead the group sessions, but much of the magic happens between the participants over dinner or breakfast, hiking out on the bluffs, sitting on the porch, or talking late at night. There is golden thread connecting us all.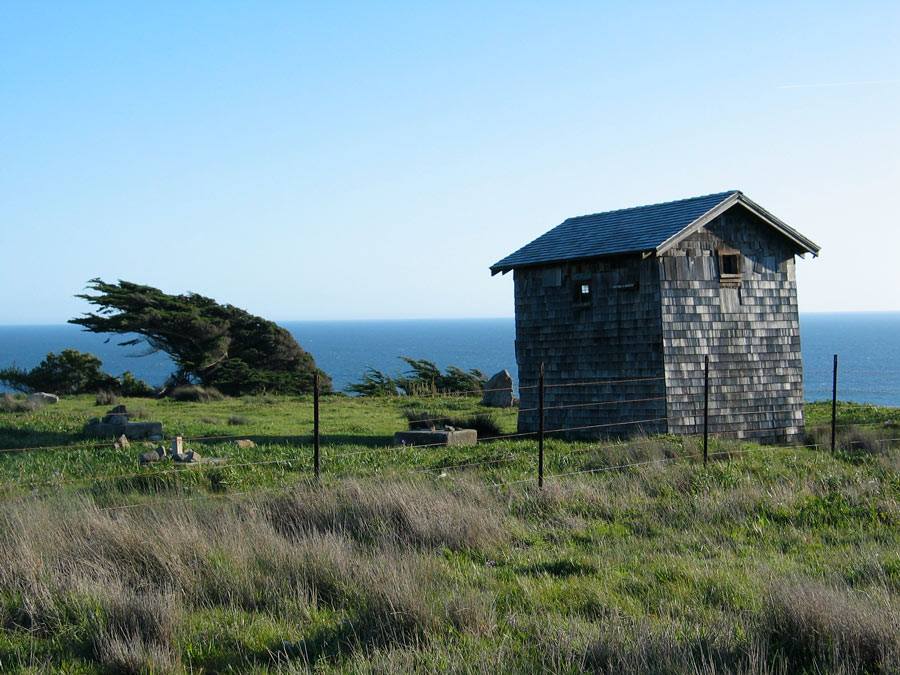 At this point in the retreat, I always caution people not to leave before the retreat is over. To pull their minds back from the future and to stay here, connected, until the final hour. I school myself to do the same.
When we started the retreat some people wondered why there was such a long break–between the end of lunch and the start of dinner, but that open time is necessary to digest, to assimilate, to let down, to let nature take it all away. I need the time to rest and recoup, too.
I'm back from another glorious walk on the bluffs, windy and cool and warm and in good company. Time for a little reading and a rest before dinner and our evening session….tonight we open the gifts we have brought for each other.
Here's a piece I read this morning, by Tama Kieves:
RECEIVING YOUR OWN BEAUTIFUL LIFE
"I have often had a restless spirit. I have often thought I should have scored higher, weighed less, bought nicer furniture, and did something with my hair. But I am working with myself to let go of this impoverished way of being. I hope you will join me in this crusade for true peace and abundance.
"I do not want to be anywhere else. These are words of luxury. These are words of mystery. These are words of quantum healing. Sit down on the pillow of your own good life and be still. Stop searching, demanding, aching, casting about.
"I do not want to be anywhere else. This is what it means to live all the days of your life. This is what it means to stop and receive. You are like a hungry bird and you cannot receive because you have rejected the source of nutrition. The only source of nutrition is your present life. It's not over there or under that. It doesn't come later and it doesn't get better. You get better. You get better by believing in the remarkable perfection and wholeness of your own life.
"I do not want to be anywhere else. Let go of striving. Let go of hatred. Don't push away your bowl. Instead notice the crack and let its jagged line stroke your heart with its innocence and determination. It has something to teach you. That's why it's there. Everything has something to give you.
"I do not want to be anywhere else. These are words like open sesame. Dimensions reveal their secret light, their guarded precious language. Everything has always awaited you like a bowl of fresh fruit. Only you wanted to sit at someone else's table. You wanted another moment. You wanted another life. That desire cost more than you know. Don't pay the price. Seize the only existence you have. Seize your blemished moment, your exhausting day, your confusion and your elation.
"Everything in the media trains us to crave and hunger. Commercials starve us with the promise that satisfaction is over there. It's impossible. Satisfaction cannot be where I am not.
"I do not want to be anywhere else. This does not mean I will not walk out of the rain into a dry place. It means I will not belittle the rain. I will not regret the moisture on my skin. I will move forward. I will go where I am called and where I belong. But not with irritation or deprivation in my heart. I don't want to miss a moment of my life. I don't want to be anywhere else."
PROMPT: I don't want to be anywhere else. Begin each paragraph with these words.
Laura will be offering this retreat twice in the next year. Click here to visit the retreat page.