The Writer's Retreat of Your Dreams Goes to Vietnam & Laos
This trip has not yet been rescheduled. If you'd like to be notified the next time Laura takes a group to Vietnam please complete the form at the bottom of the page.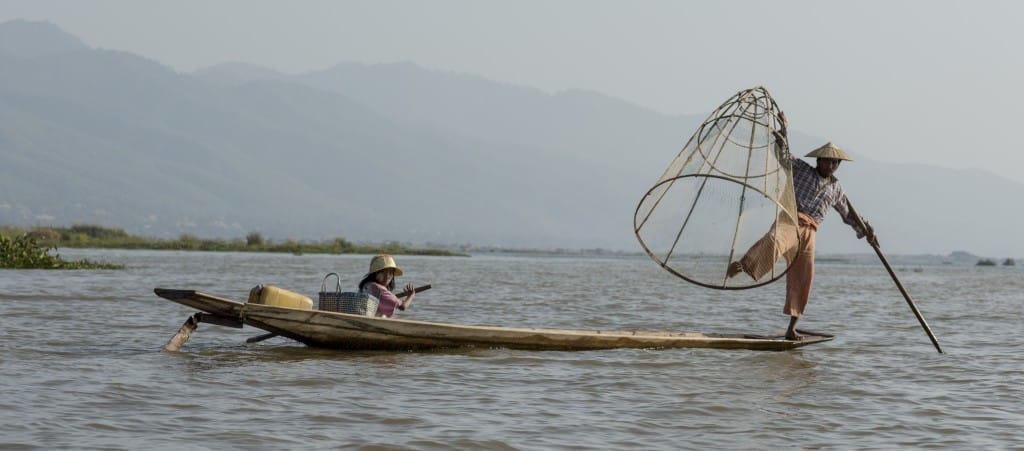 I wanted to take this opportunity to say thank you from the bottom of my heart. You created an experience that touched my soul and opened deep levels of creativity and inspiration. Your trip is a gift that will keep on giving for my entire life.

–Elya Braden, Santa Monica, former Write, Travel, Transform participant
Travel, writing, and yoga are transformative experiences that can open your heart, expand your world, and put you in touch with your own deepest self. This in-depth excursion into the cultures of Vietnam and Laos will utilize writing practice and yoga as daily touchstones.
Strengthen your voice, rediscover yourself, and remember the joy and beauty of being alive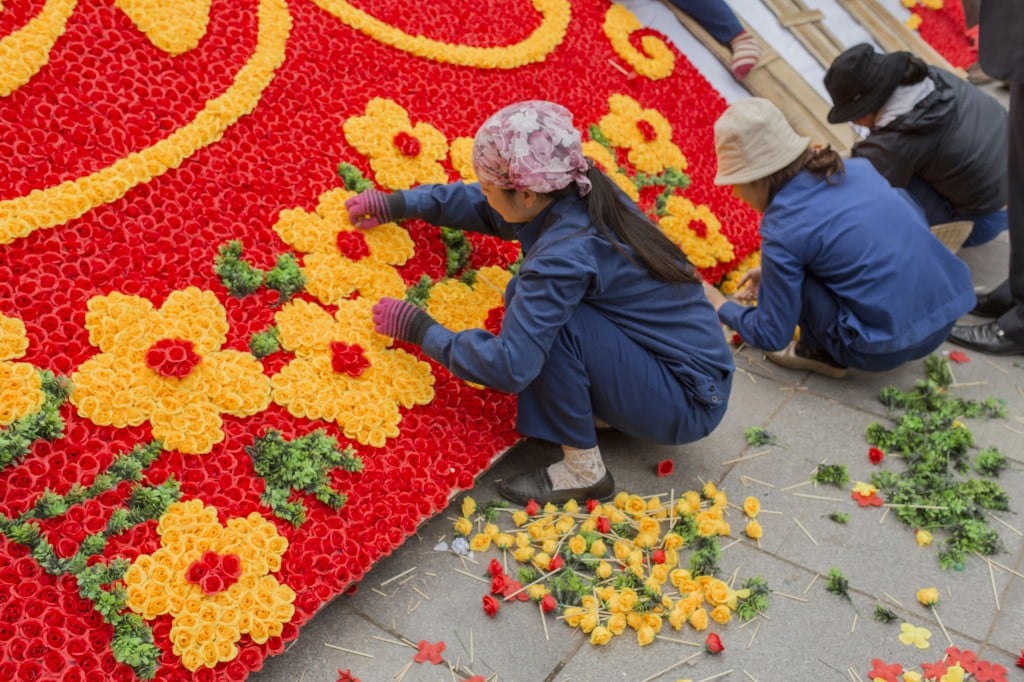 Your retreat provided me with great adventures, a healing connection with others, the chance to deepen my writing, and the opportunity to heal my mind, body and spirit. I got to experience and connect with a wonderful nourishing country and its people. Your magical retreat taught me to never give up before the miracle.

–Allison Summers, Casuarina, Australia, former Write, Travel, Transform participant
Our trip will bring us into three distinct regions of Vietnam as well as Laos. In Hanoi, we will stay in a small, locally owned hotel, conveniently located in the historic center, walking distance to shopping, scenic spots and small, excellent cafes. In Ha Long Bay, we will have our own private boat, based on Chinese "junks," but comfortably outfitted.
The hotel/spa where we have our three-day Writing-Yoga Immersion has won awards for its world-class design, and in Laos, our small hotel, overlooking the beautiful Nam Khan River, and was featured in the book "Best Boutique Hotels in Asia."
In each location, we will be accompanied by exceptional local tour guides, who will teach us about the land and its peoples, infusing us with their enthusiasm and love for their country.
Excursions during our days together will include treks in rain forests, hill climbs to sacred places, tours of ethnic markets, trips to monasteries, walks to sacred caves and lush waterfalls, kayak excursions in Ha Long Bay, and elephant rides.
At the end of your seventeen days in Southeast Asia, you will return home deeply connected to yourself, your voice, and a remarkable new community of friends. You will leave, as most visitors do, pledging to come back, full of love for a land and people certain to touch your heart with beauty.
An optional 5-day tour of Angkor Wat in Cambodia is available for those who want to extend their stay.
This was a beautiful cultural experience, an opportunity to reach deep inside and to get clarity, especially coming as I do from an overscheduled, outer-focused world.

–Annette Naber, Monterey, Virginia, former Write, Travel, Transform participant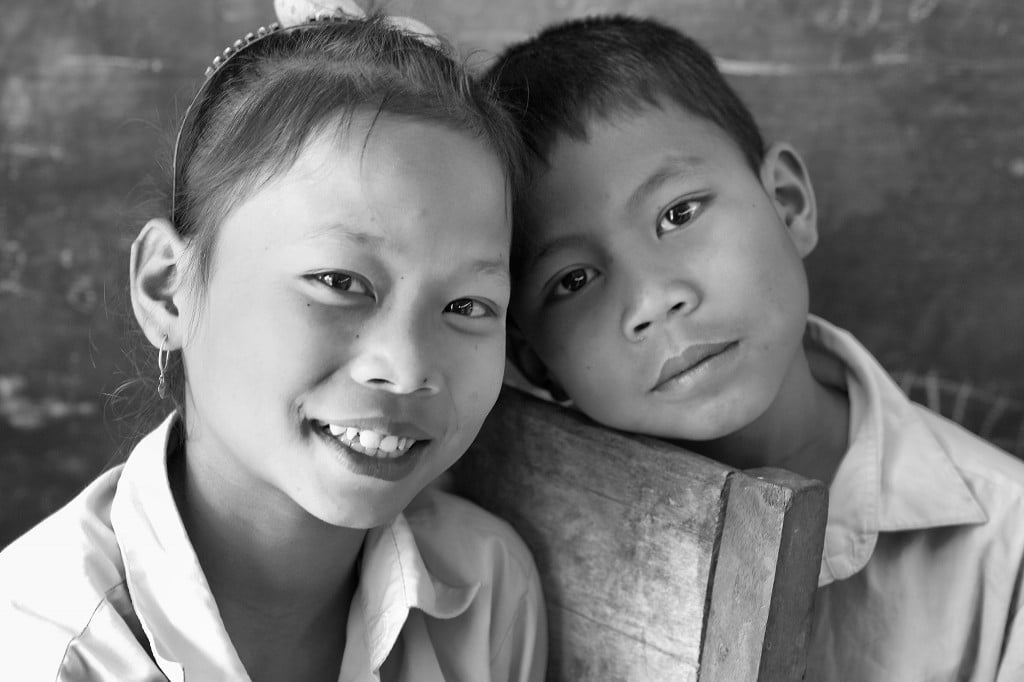 Who This Trip Is For: Although this trip has been designed with writers in mind, this isn't a writing-intensive retreat where you hole up and write all day. Rather, this is a tour designed for people who'd like to ground their travel experience with writing and yoga.
Our itinerary features daily excursions in which you will actively explore the natural, spiritual, cultural, and artistic treasures of Vietnam and Laos, utilizing writing to integrate the immersion experience.
Whenever our facilities and schedule permit, we will have daily yoga classes. When no is studio available, we will practice travel yoga. Most days, there will be a two-hour writing class and during our three-day writing-yoga immersion, there will be longer classes.
In writing class, Laura will give daily homework to sharpen your powers of observation and ability to write vivid description. You will learn to record your experiences and insights with clarity and depth, facilitating a richer travel experience.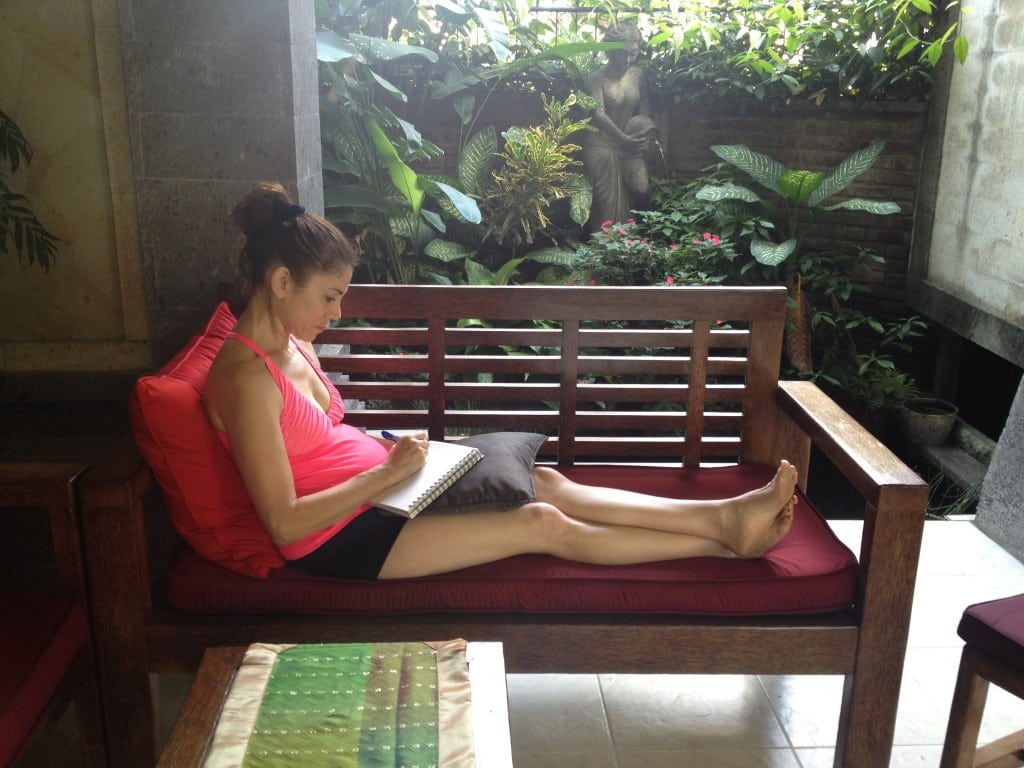 Beginning and experienced writers are welcome, but since the material in the class builds progressively, this will not be a drop-in class.
Non-writing spouses and friends are welcome to join our tour, if they'd like to use the hours of writing class for rest, relaxation, massage, exploration on their own, unexpected adventures, photography, painting or whatever else they enjoy doing while on vacation.
This is my third retreat with Laura. They get better and deeper and more adventurous each time, as I return to experience writing in another beautiful place with inspired people that become friends. Each return, I come not knowing what will happen, grateful that I did, and leave transformed.

–Marie Hansen, Reno, Nevada
Physical Requirements: You need to be good physical shape for this trip. We will be walking everyday. Although all the physical adventures on this trip (exploring caves, climbing hills, trekking to waterfalls, riding elephants) are optional, walking and the ability to climb several flights of stairs are required. Railings are unusual in Vietnam and Laos, so good balance is essential. In order to comfortably participate, you should be able to negotiate stairs and walk several miles unassisted.
"I would recommend writing with traveling because I gained a deeper understanding of myself. It infused constant energy and growth into my writing."

–Julie Sheehan, Livermore, California
The Place: Vietnam, a fascinating sliver of a nation, enjoys a rich and varied history, stunning art and architecture, a justly famed cuisine and a wide-range of high-quality fabrics and crafts. Our trip is designed to expose you to the best of these elements in the comfort of elegantly designed boutique hotels, with a pace that is never harried.
We will begin our journey in the bustling city of Hanoi—a hodgepodge of wide tree-lined boulevards, expansive lakes, remodeled French colonial palaces and villas, tranquil Buddhist temples, and traditional Chinese-inspired architecture. We will explore the Old Quarter of Hanoi with local architectural experts. Each street in this area is named after the crafts that were, and to this day, still are practiced there. You will visit streets where the artisans sell and make shoes, silk, lacquer, headstones, tin products, towels, fragrant herbs, lanterns, Buddhist statues and altars, and more. You will see a performance of the famed water puppets, visit the most important sites and museums, and be informed about what you are seeing by the best guide in Vietnam. You will also experience the essence of Northern Vietnamese cuisine in lovely settings.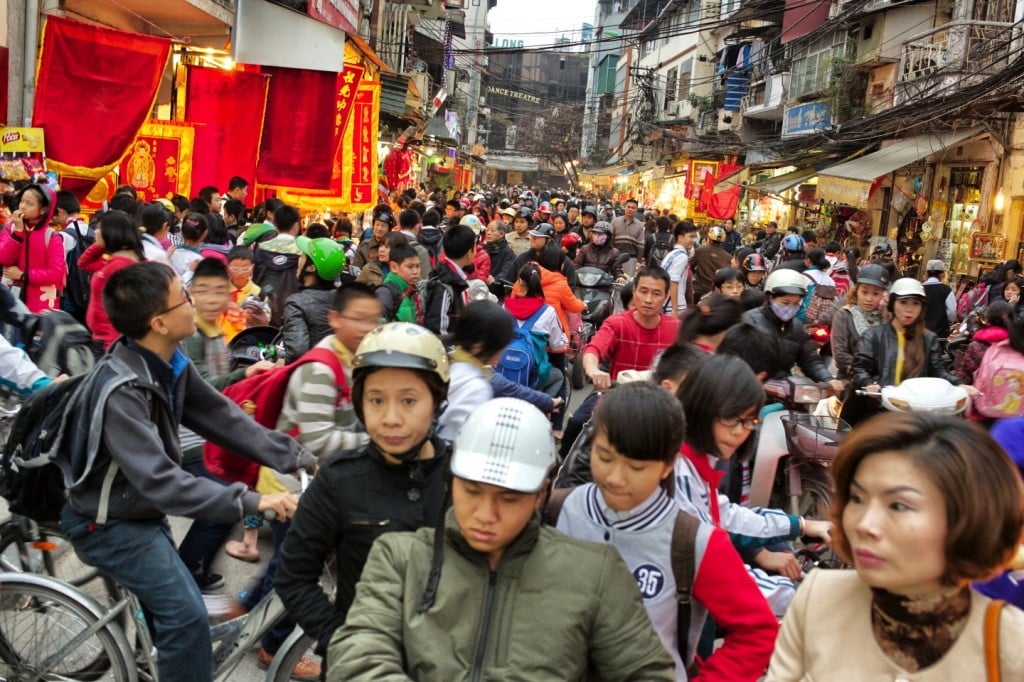 From Hanoi, we will travel to tranquil and placid HaLong Bay, and cruise for 48 hours on this gorgeous bay full of immense granite outcrops. We will travel on one of the best quality boats on the Bay, a wooden vessel modeled on the old Vietnamese court-sailing vessels. Your cabin will be equipped with private shower, twin beds, fans and air conditioning (which will not be needed). All our meals, many featuring fresh-caught seafood, will be provided. We will motor through unbelievable land and seascapes, and hop into motorboats to see these wonders up close. We will dock for the night in a lagoon completely ringed by sheer mountains, with trees eking out a living on handkerchief-sized ledges. Our writing circles and yoga classes will be held on board, surrounded by unimaginable natural beauty.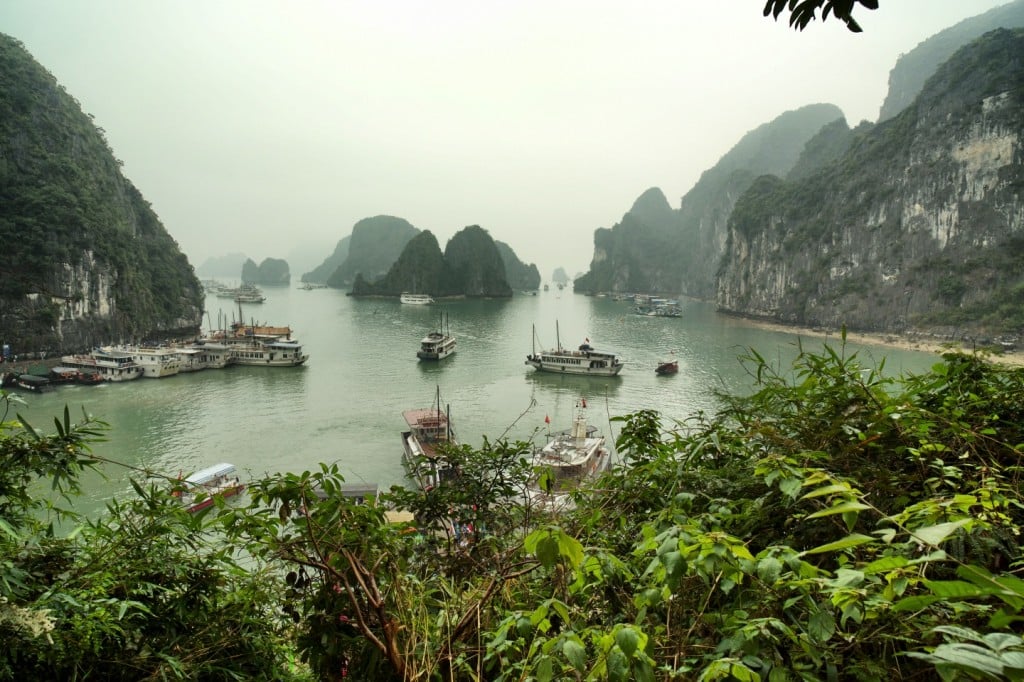 After docking, we will transfer to Quy Nhon, home to the Indian Champa dynasty that ruled a total of 1,740 years, controlling what is now southern and central Vietnam, from the 7th century until 1832. There are still many relics from the ancient period that you can explore during your stay.
Our residence for our yoga and writing immersion will be the stunning Life Wellness Resort, Quy Nhon. Quy Nhon is a 63 room, hide-away style spa and beach destination set in 13.5 hectares of private mountainous land and beach. The tranquility, splendid views, Cham-inspired architecture and surroundings are unmatched in Vietnam. Quy Nhon was awarded Best Wellness Resort in Vietnam in 2005, 2006 and 2007 by the Vietnam Economic Times, nominated as Best Destination Spa in 2006 by SpaAsia Crystal Awards and named Best Spa Retreat of the Year in 2007 by Asia Spa.
From Quy Nhon, we will fly to Laos, the sleepy little sister of Vietnam, a landlocked country a quarter of the size of its neighbor. A poor country only recently opened to tourism, Laos has the dubious distinction of being the most heavily bombed country in the world, thanks to US government policies during the Vietnam War.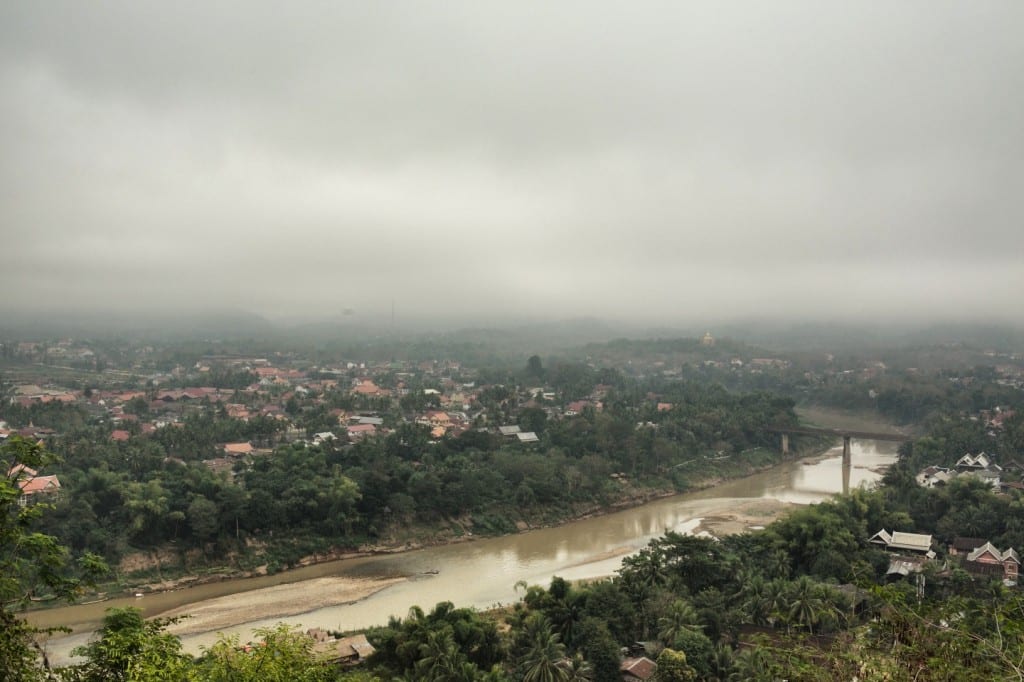 Sparsely populated and heavily forested, the northern mountainous area hosts farming communities of hill tribes. The south is flat and more industrial. The capitol city of Vientiane, and the smaller town of Luang Prabang, host numerous beautiful old French colonial mansions and monuments that are in the process of being restored. Luang Prabang, arguably the most beautiful town in Southeast Asia, has such an abundance of architectural treasures that the entire town has been declared a world heritage site by UNESCO. A fitting and restful locale in which to end our journey.
Luang Prabang sits in the mountains in the north, just a short fight from Vientiane. The town is framed by two rivers and hosts thirty-two temples, reflecting the area's large monastic population. Every morning at 6:00 AM, the monks begin a walk around town from their respective temples, alms bowls swinging open to receive sticky rice, money, and whatever the local women have cooked for them. The completely silent procession of saffron robes and women sitting on the sidewalk giving merit is breathtaking.
During our six-night stay in this unique locale, we will explore the stunning local architecture, visit the old palace and museums, tour the vast array of tranquil temples, visit artists and crafts people, and view performances of traditional dance and music. We will explore the countryside, enjoying a beautiful short trek to the gorgeous Kuangsi waterfall, visit local villages, take an excursion by boat up the Nam Ou river to the Tamting cave, housing thousands of Buddha's brought by devotees, and finally, visit the Elephant Preserve for an elephant ride.
"Thank you for such an awesome trip. It was beyond my expectations. The people, food, scenery and cultural experiences were experiences one should not miss on their travel list. The guides fit the areas well and were fun, knowledgeable, and had a good sense of the travelers they were with.

"I would recommend this trip to anyone who'd like to experience these cultures at a level many of the run-of-the-mill tour companies don't provide. It was an intimate view into the land, people and history of the ancient, as well more contemporary, Vietnamese and Laotian cultures. Thank you for finding all the right things to see and do and the right places to stay."

–Craig & Patricia Anderson, Aptos, CA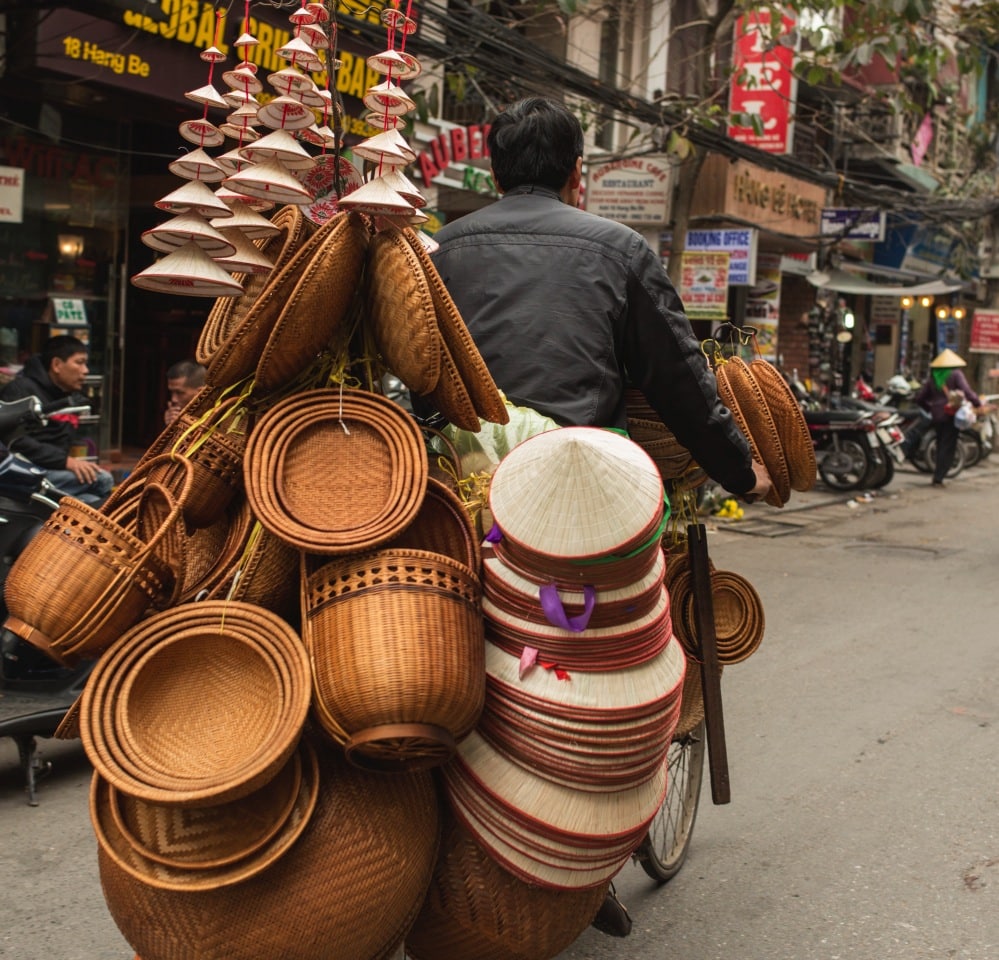 Daily Itinerary: (meals included in your tour indicated by B, L, D)
Day 1, Tuesday, December 29: Transit (D) Arrive at the airport the evening of December 28, to check in for your flight to Hanoi, Vietnam aboard regularly scheduled Eva Airways. Your flight departs a little after midnight on December 29. Cross International dateline and lose one day, which will be made up on your return.
Day 2, Wednesday, December 30: Hanoi (B, D) Arrive in Hanoi, Vietnam. You'll be met and driven to your hotel with time to relax after your journey. In the late afternoon, you'll have tickets for a performance of traditional water puppetry, an art form unique to northern Vietnam and a good, light-hearted introduction to its rural culture, followed by a 'Welcome Dinner" at a restaurant in a restored French colonial building.
There are no yoga studios near our hotel in Hanoi, so we will practice "travel yoga," or yoga on the go. This first day, the focus of these mini-sessions will be on stretching out cramped muscles from the long flight to Vietnam and overcoming jetlag.
Day 3, Thursday, December 31: Hanoi (B) We'll spend the morning exploring Vietnam's capital city, beginning our day with a visit to Ho Chi Minh's museum, which documents his life. Next door, we'll explore the impressive mausoleum. After lunch in a restored colonial building, you'll have time to nap or explore. Our first writing workshop will convene in the late afternoon. In the evening, enjoy exploring the streets of the Old Town where our hotel is located. Dinner will be on your own.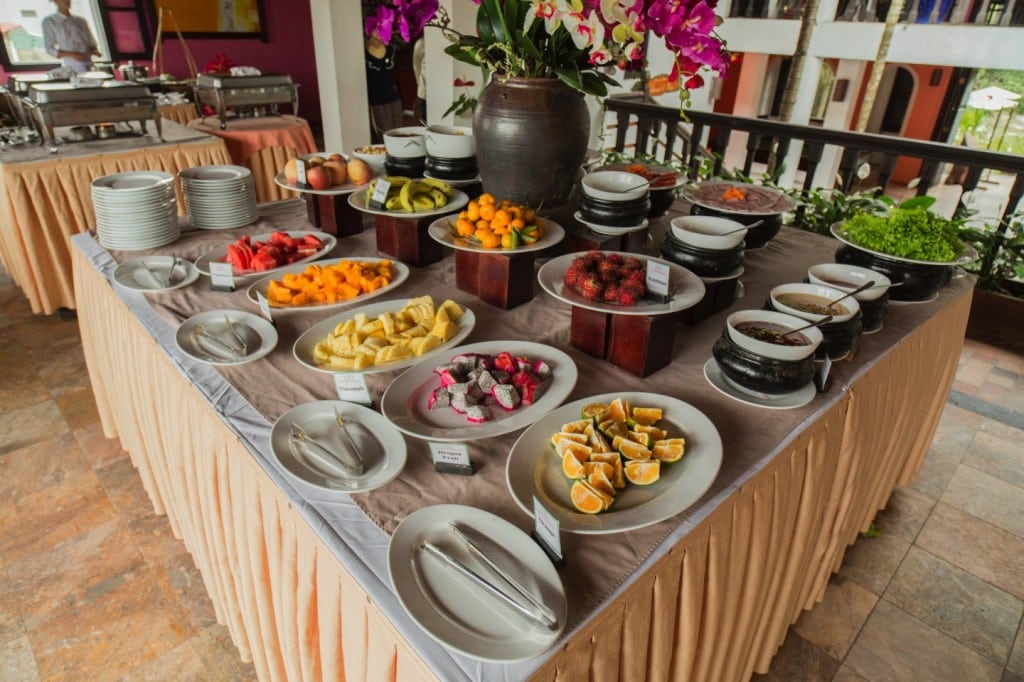 Day 4, Friday, January 1: Hanoi (B) The day begins with a visit to Hanoi's excellent Ethnology Museum for an overview of Vietnam's 54 distinct ethnic groups. Then we will tour the Old Town on cyclos (the local pedicabs), visiting traditional houses and exploring the Big Market. We'll visit the Temple of Literature, dating to the 11th century, a fine piece of architecture itself. We have lunch at a cafe that supports the education and training of street children. In the afternoon, we'll have our second writing workshop back at the hotel. Dinner is on your own and the evening is free for your own explorations.
Day 5, Saturday, January 2: Ha Long Bay (BLD) After an early breakfast, we'll leave for Ha Long Bay, one of the most spectacular UNESCO World Heritage Areas and the world's largest marine limestone 'karst' landscape. There we'll board our private boat, an elegant wooden junk built from the model of the old Vietnamese court vessels with sails, a wide transom and rectangular superstructure, that will take us first to the busy World Heritage area and then to some of the less well-known grottoes and the spectacular Sung Sot cave. Weather permitting, you'll be able to swim, fish, and climb a hill for an overview of the Bay's remarkable seascape. All your meals will be provided on board. Ha Long Bay is remarkably tranquil, and we will have yoga on the spacious, wooden upper deck, surrounded by remarkable scenery. Late afternoon writing workshops will be held onboard.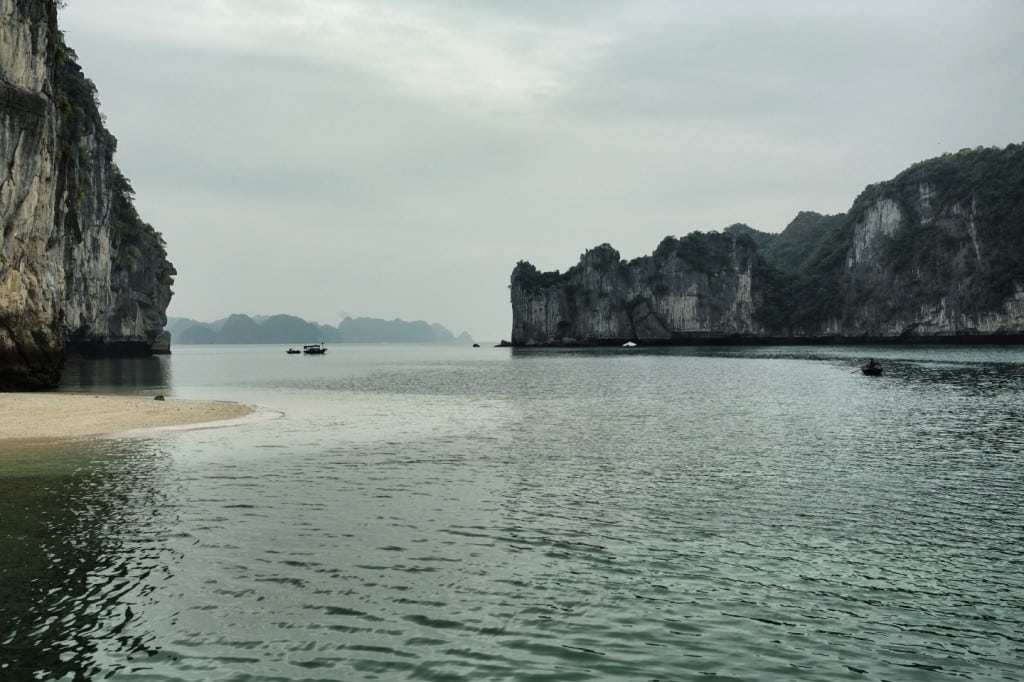 Day 6, Sunday, January 3: Ha Long (B, L, D) We enjoy a morning yoga class on the upper deck as well as the fantastic sights and beauty of Ha Long Bay, including a visit to a fishing village and small museum. Late afternoon writing workshop. In the evening, we'll enjoy another opulent, many-course seafood dinner.
Day 7, Monday, January 4: Ha Long/Hanoi (B, L) We'll spend the morning having another yoga class, then cruising Ha Long Bay, venturing into some of the sea-level caves in a small sampan. Enjoy lunch just before docking around noon. Back to Hanoi and check in to hotel. Late afternoon writing session.
Days 8-10, Tuesday-Thursday, January 5-7: Quy Nhon (B each day) You'll get a breakfast box to take to the airport for our early flight to Quy Nhon, departing at 5:55 AM and arriving at 7:30 AM. Transfer to our prize winning Spa—Life Resort, and begin our 3-day Writing and Yoga Immersion. Surrounded by panoramic ocean views, you will enjoy two yoga and writing sessions each day. In your free time, you can book treatments at the fully equipped spa, enjoy the ocean or swimming pool, book a boat trip to Hon Dat island. Water sport facilities such as kayaking, body boarding, and local basket boats are also available. The food at the resort is wonderful—light and healthy.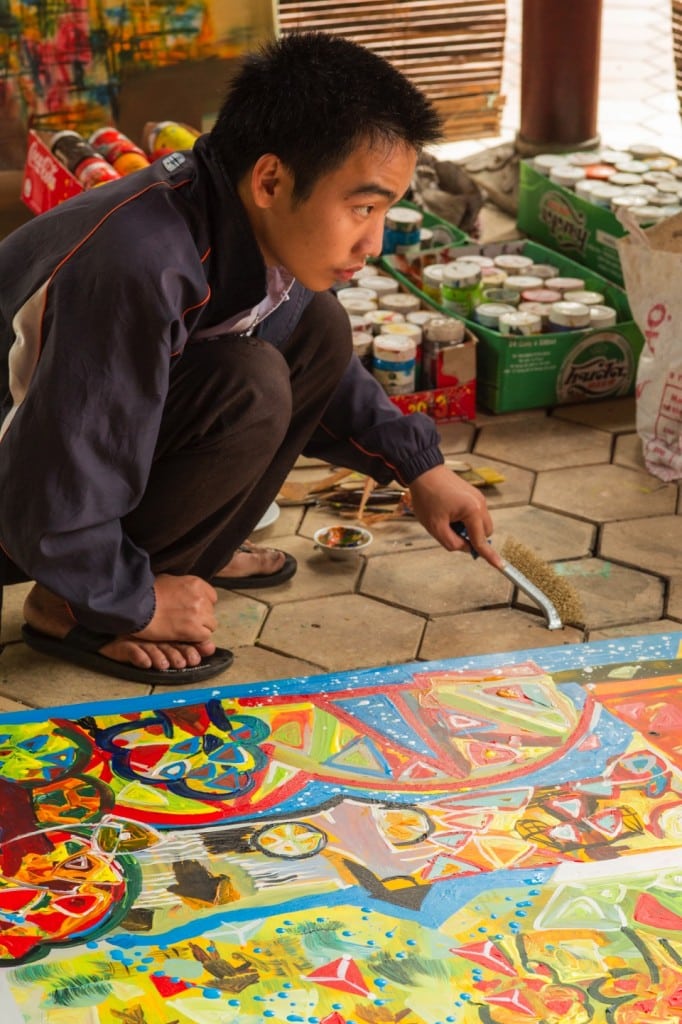 For those not participating in the writing workshops, the hotel offers several day trips and excursions to local places of natural beauty as well as to the Cham Towers—awe-inspiring structures that are living monuments of the Hindu Cham Dynasty. You can enjoy a Tai Chi session with the sand between your toes. Or visit handicraft villages and learn how to make rice paper, conical hats, and see how local pottery is produced. Or you can create your own masterpieces using paints and watercolors, pencils, charcoals and pastels.
Day 11, Friday, January 8: (B) Transfer/Luang Prabang. Depart Quy Nhon at 8:20 AM for Hanoi, making connections for your noon flight to tranquil Laos and Luang Prabang, arriving there at 1:30 PM. In Luang Prabang, the most beautiful town in Asia, we will be met by our local guide, and get settled into our hotel in the ancient capital of the Lao kingdom, beautifully situated between two rivers, surrounded by forest enshrined hills. Here time appears to have stood still, giving the visitor a vision of the old Asia. Late afternoon, we will have our first writing workshop in Laos. Evening meal at one of Luang Prabang's famed restaurants.
Day 12, Saturday, January 9 (B) After a Luang Prabang breakfast, we will scale the Phousi mountain, climbing 238 steps for a stunning panoramic view of Luang Prabang town. On our descent, we will visit the National Museum, housed in the former Royal Palace next door. Their collection of sovereign artifacts and treasures reflect the richness of the Lao throne from the early Kings to the last sovereign. After lunch, our second writing workshop in Luang Prabang. In the evening, we will enjoy a performance of dance and music at the Royal Palace.
Day 13, Sunday, January 10:  Luang Prabang (B) Morning, we start early—a predawn walk in the temple district to participate in the daily ceremony to earn merit by giving rice to the monks who file down the street with their begging bowls. Return to the hotel for breakfast, followed by a visit to the morning market to discover what the locals are buying. Then a tour of the architectural charms of the Old Town with our guide to discover why this charming town has been declared a "living museum." Then a visit to Wat Xieng Thong, built by the local king in 1560, and considered the most beautiful in Laos. Our tour concludes with lunch overlooking the Mekong River. Late-afternoon writing session with Laura. The evening is open.
Day 14, Monday, January 11: Luang Prabang (B) Morning excursion by boat up the Nam Ou river, one of the most beautiful in Laos. At its juncture at the Mekong River we'll visit the Tamting holy cave, ascending the many steps to see thousands of Buddhas brought by devotees. Afterwards, we'll continue on to Ban Shanghai distillation village, where they produce alcohol from sticky rice. We will return to Luang Prabang for lunch by the Mekong River and our afternoon writing session. The evening is open.
Day 15, Tuesday. January 12: Luang Prabang  (B, L) Enjoy a full day excursion to the Elephant Park, which includes a waterfall trek, an elephant ride, a long boat ride, and a tour of the facility. Lunch box provided. There may be an optional meeting with Laura if we still have energy in the evening! Or we may all just go to bed, dreaming of elephants.
Day 16, Wednesday, January 13: Luang Prabang (B, D) Breakfast, followed by an excursion overland to a beautiful trek to the stunning Kuangsi waterfall. We have lunch there, then perhaps enjoy swimming in the falls. On our return, we'll stop at Ban Sangkong, a village that makes paper from mulberry trees. We will have our closing writing circle in the afternoon. Evening meal in the home of a local family, noted for their excellent cooking, including a traditional Baci ceremony to wish you luck and happiness in the coming year.
Day 17, Thursday, January 14:  Transit (B) Depart Luang Prabang for our connecting flight to Bangkok and your home. Many of you may want to add on an optional 5-day, four-night excursion to neighboring Cambodia to view the splendors of Angkor Wat.
Note: All activities on this tour are subject to change. There may be unique opportunities we can take advantage of: festivals or ceremonies. Participating in one of these opportunities will preclude doing something that's already on the itinerary or change the sequence of activities. Weather may also cause changes to our itinerary. In case any activity must be canceled, another similar activity will be substituted. There will be no refunds for any activities participants do not attend, and anyone who leaves the tour itinerary at any time FOR ANY REASON is on their own.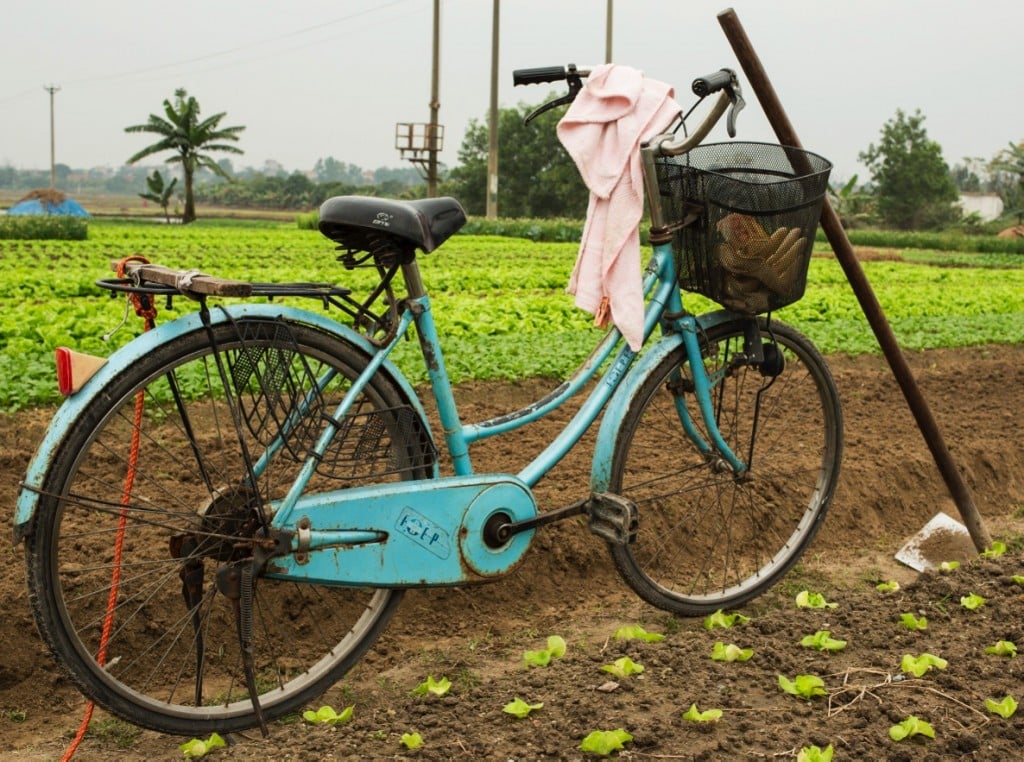 "The local guides were all first rate. They were personable and shared great info on the culture. It was great to see people's houses and how they lived. There was a great variety in the activities, always something new and fascinating coming up next. The minibuses and drivers were great. We felt the use of time was very good.

"The history lecture in Hanoi was memorable. Angkor Wat was wonderfully preserved and terrific to visit. Giving food to the monks in Luang Prabang was unforgettable. It was a magical town to visit.

"We are so very glad to have had the opportunity to have traveled with you through Viet Nam, Laos, and Cambodia. It was a special experience we will never forget."

–Bill & Chris Green, Los Gatos, CA
Angkor Wat
(This tour is run by an excellent, trustworthy local tour company that Judy and Surya have worked with many times. There will be no official writing or yoga sessions scheduled during this add-on trip, though Laura and Karyn will be taking the journey with you.)
Day 17, Friday, January 14: Luang Prabang/Siem Reap. (B) Arrive in Siem Reap Cambodia, where you are met by your guide and driver and transported to your three-star hotel.
Day 18, Saturday, January 15: Siem Reap-Angkor Wat. (B) Depart your hotel for a morning exploration of several ancient temples in the Ancient Angkor complex with your local Cambodian guide. Return to town and hotel for mid-day heat. Venture to the site again and experience the beauty of Angkor Wat at sunset. Back to the hotel with a stop at the new Antiquities Museum.
Day 19, Sunday, January 16: Siem Reap-Angkor Wat. (B) A morning visit to the second largest temple in Cambodia in the Angkor Wat complex. Back to town for lunch, a city tour and a visit to a school for arts and crafts.
Day 20, Monday, January 17: Siem Reap-Angkor Wat. (B, D) Today is your last day to explore this vast complex of ancient Khmer's temple, followed by a last minute shopping before you depart Cambodia. Visit to the countryside, including a village stone carver and shadow puppet maker. Return to the hotel. Evening buffet dinner and performance of Cambodian dance.
Day 21, Tuesday, January 18: Transit return to the USA or stay and spend more time exploring Southeast Asia. A special farewell dinner is included.
Cost for Tour of Cambodia: $975.00, based on a minimum of 6.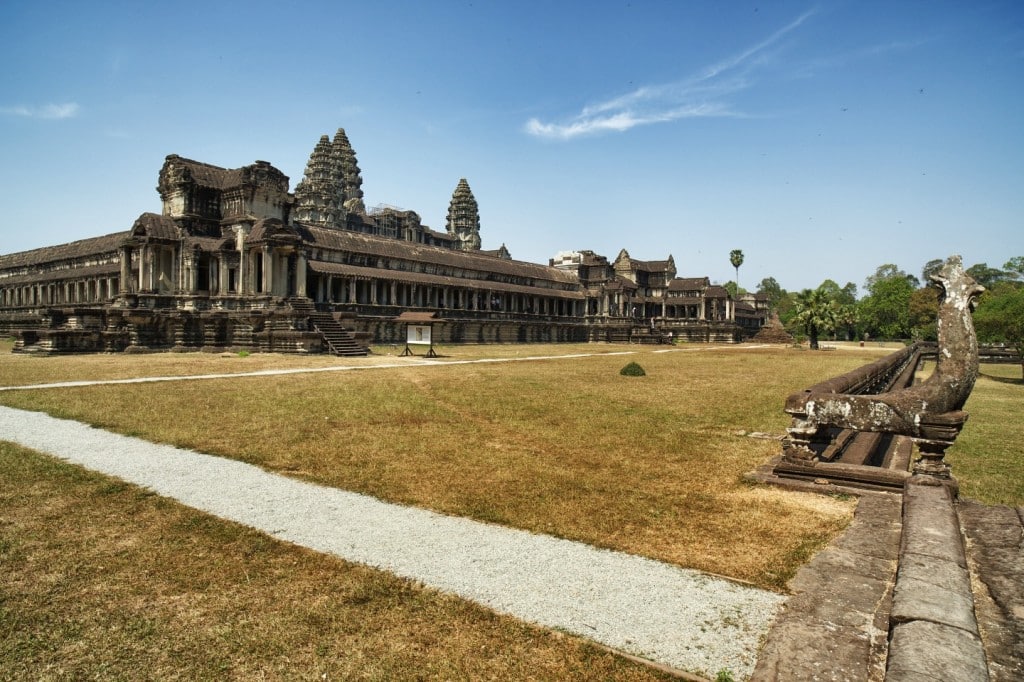 "We've had a great trip. This is our last tour day here in Cambodia. What an amazing place. It exceeded our expectations. Thanks for putting this together. It was great traveling with you."

–Bert and Shauna Moulton, Santa Cruz, CA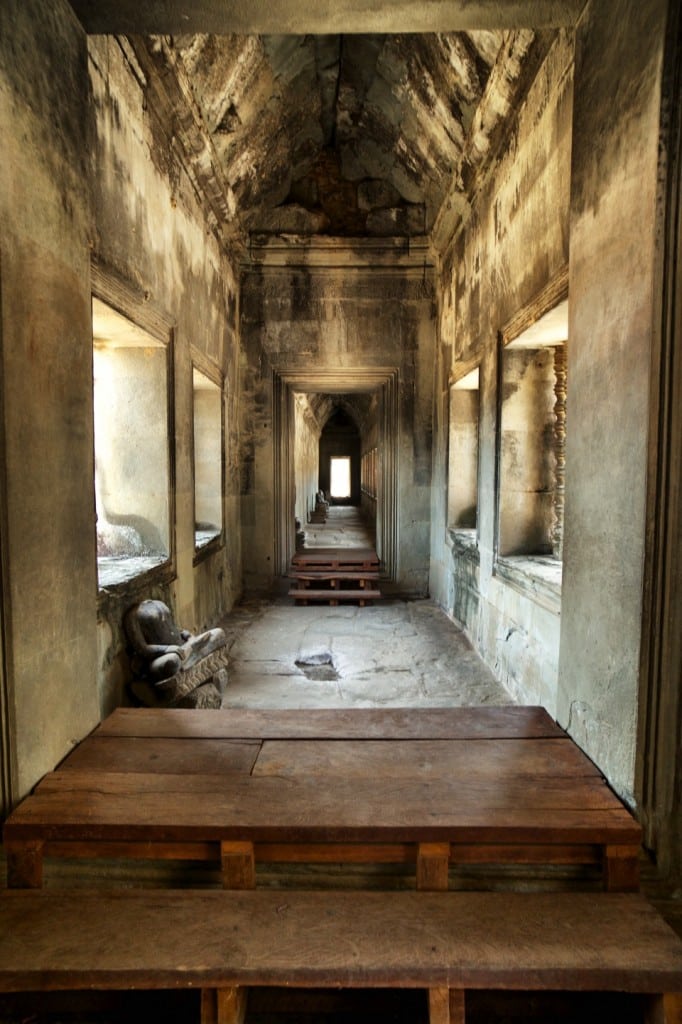 Teachers & Guides
Writing Workshop Instructor:  Laura Davis is the author of seven non-fiction books, including The Courage to Heal, Becoming the Parent You Want to Be and I Thought We'd Never Speak Again. Laura's groundbreaking books have sold more than 1.8 million copies around the world. Laura has also worked as a columnist, talk show host, radio reporter, radio producer, blogger, editor, and speaker. Words have always been at the core of her work and her self-expression.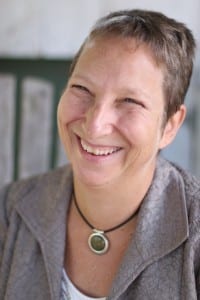 She has been mentoring and supporting writers for the past 20 years. It is truly the work of her heart: "I love teaching. I love watching my students find their natural voice and their rhythm. I love it when they find their true stories and discover the courage to put them on the page. I feel like a midwife as my students birth their stories, and I feel honored to witness their bursts of creativity and pure life energy pouring out on the page. Our writing circles are safe places where skills are honed, tears and laughter are welcome, and each writer is seen, heard and deeply known."
Currently, Laura leads weekly writing groups and retreats in the Santa Cruz, CA region and internationally. You can read a wonderful interview with her here.

"Laura Davis provides an open, welcoming environment to explore your writing and your self. The class is both beautifully curated and is supportive of both creativity and personal journey. Laura's workshop created a framework in which I could connect to vivid memories and build my practice of writing."

–Sarah Van Aven, Philadelphia
Yoga Instructor: When Karyn Bristol took her first Iyengar Yoga class 25 years ago, she never dreamed that she would one day become a certified Iyengar Yoga teacher. Like many of today's yoga students, Karyn took her first yoga class in midlife. She loved yoga from the beginning—the way it increased her strength and endurance. She was also immediately drawn to Iyengar's focus on alignment and posture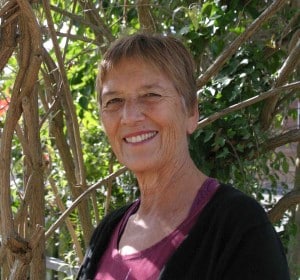 In 2000, Karyn took part in the Advanced Studies and Teacher's Training Program at the Iyengar Institute of San Francisco and became a yoga teacher. After six years of teaching all levels of yoga and becoming a back care specialist, Karyn became one of the few certified Iyengar teachers in Santa Cruz County. Becoming certified required years of practice, study and two rigorous examinations of skills. She has also studied extensively with the Iyengar family in Pune, India.
"Writing and yoga were a great combination and created a wonderful balance. One fed my mind and the other fed my body. Both fed my spirit."

–Rosemary Christian, Santa Cruz
Trip Organizer/Leader: Judy Slattum MFA and Made Surya B.S. are professional tour organizers who have been leading study tours in Bali since 1985.
Judy will be accompanying this trip to Southeast Asia. Judy spent 14 years as an academic before starting her own educational travel company in 1985. She has organized and led study tours to Bali since first visiting the island on sabbatical to study mask dance in 1978. Judy has published many articles on Balinese culture and her book, Masks of Bali; Spirits of an Ancient Drama was released by Chronicle Books in 1992, was featured in Time Magazine has sold thousands of copies, and was reprinted by Periplus Editions in Sept. 2003. Her museum exhibition on Balinese Masks toured the USA as part of the Festival of Indonesia for 5 years and has now relocated to Bali.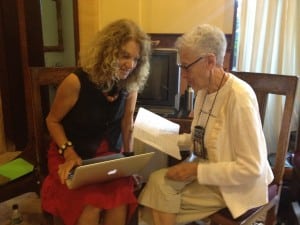 For a wonderful article about Judy and Surya's travel company, Danu Tours, check out this article.

"Judy and Surya's trips are always fun and exciting, full of personal highlights and moments. It is their personal touch that makes their journeys so special and memorable."

–Susan Reid, Grass Valley, CA

"I so appreciate the aesthetics and values you bring to your trips. You help me identify with the people and their humanity, promoting greater compassion and a more cooperative world of peace. Thanks so much."

–Barbara Drinka, Portland Oregon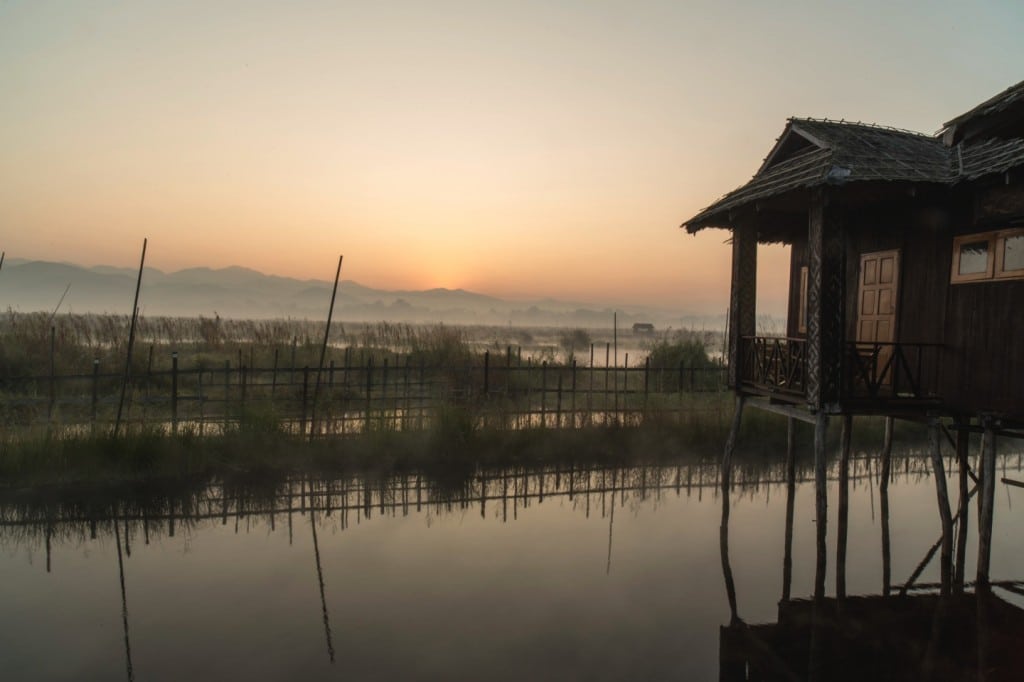 "This transformative trip had the perfect balance of activities for me. The tour guides and the instructors were very knowledgeable, courteous, genuine and authentic. There was just the right amount of adventure, relaxation, activity and rest."

–Kathy Walters, Gardnerville, Nevada, former Write, Travel, Transform participant
Cost: $6499.00 includes round-trip air from San Francisco and all internal air flights within Southeast Asia.
Included:
RT Air on Eva Airlines, SFO/Hanoi/Luang Prabang/Bangkok/SFO
Two internal flights in Vietnam
3 star Hotels in Hanoi and Avani Resort
Breakfast every day, all meals on boat trip, and welcome and final dinner
Traditional wooden private boat in Ha Long Bay
Sightseeing tickets to all places mentioned in itinerary
Private AC Bus for all transfers.
Water puppet show in Hanoi
Boat sightseeing trip up the Mekong river
Classical dance performance in Luang Prabang
Half-Day tour at the Elephant Camp
Basi blessing ceremony
Tour permits and government taxes
Professional, English-speaking local guides
All writing workshops with Laura
All yoga classes with Karyn
Pre-tour information, reading and packing list
In-person trip supervision by Judy Slattum of Danu Tours
Not included:
Transportation to San Francisco if you want to join our group flight. (If you want to fly from another location, you can deduct $1300 for the land-only price and arrange your own flights to and from Vietnam/Laos)
Trip-cancellation insurance
Drinks (excluding water) at included meals
Visas to Vietnam & Laos
Gratuities for local guides, driver, hotel workers
Laundry
Details:
Deposit: A non-refundable deposit of $1000.00 per person is required at the time of booking. A second non-refundable payment of $1000 will be due July 1st. Final payment is due 90 days prior to departure.

The trip price is based on two persons sharing a twin-bedded room with private bath. Single supplement is $771.00.
Roommates: Single people may sign up on a share basis and be assigned a roommate as circumstances permit. If a roommate is unavailable, the participant will be notified of the adjusted price for a SINGLE SUPPLEMENT: $771.00.
Hotels are well appointed with western amenities. One has a swimming pool. Trip cost includes full breakfast, excursions listed in the itinerary, classes, services of Vietnamese, Laotian and USA guides. The price includes land arrangements and air, but a rise in fuel taxes may influence the final price. Ground only, deduct $1300.00. Those doing their own air will be responsible for transfers from airport to hotel and return.
Not Included: Visa fee ($35 in Laos, $100 for Vietnam) laundry, tips, other meals not specifically included in itinerary (Food is inexpensive in Southeast Asia; meals range from $4-$15).
Minimum 10 participants, maximum 16.
Cancellations and Refunds:
Cancellations and Refund Policy: The initial $1000 non-refundable deposit will be forfeited in all cases. All airfares, once purchased by Danu Tours on your behalf are non-refundable. For the land portion, a cancellation fee of $2000.00 (this includes your $1000 deposit) will be kept after on or after July 1st, when the second payment is due. Any cancellations made on or after September 28th, when the final payment is due, will result in the loss of all monies received. Exceptions to this cancellation policy cannot be made for any reason, including personal emergencies. Trip cancellation and medical evacuation insurance is highly recommended to protect your investment.
Hotels:
Hanoi: Hotel: Authentic Hotel: http://authentichanoi.vn/vi/gioi-thieu and the second: LaRosa Hotel: http://www.hanoilarosahotel.com/vn/terms-conditions.html
Ha Long Bay: http://halongsails.com
Quy Nohn: http://www.avanihotels.com
The Apsara (Laos): www.theapsara.com
Baggage: Two (2) pieces of luggage, not exceeding 62 inches. Each cannot exceed 40 lbs. for International flights, and 35 lbs. for internal flights.
"Your trip provided a wonderful blend of touring, history and activity, writing and yoga, massages and shopping, being in nature and seeing the culture and arts of the 'big city.' I loved that each place we stayed was so different, and that we had time in each place to 'do our own thing.' I loved Laura's writing classes, Karyn's yoga, and Judy's deep knowledge. I recommend this trip wholeheartedly!"

–Elya Braden, Santa Monica, former Write, Travel, Transform participant
Interested in this Retreat?
If you'd like to be informed when this retreat is scheduled again, please complete the form below and I'll email you as soon as dates are set.