It takes 3 hours to drive to Commonweal from my front door. It's a beautiful drive really and Evelyn and I alternated between talk and silence on the road heading up here. But every time I turn onto Mesa Road, where a huge row of eucalyptus line the road, I go silent. That last mile to Commonweal means we are entering sacred turf and I can feel it in the air. There is something wild and vast and embracing about the land and the wind and the ocean here and just as the workshop participants go through a change as they approach the start of the retreat, so do I.
Evelyn and I went through all the tasks of setting up—putting up name tags on bedrooms, posting schedules, rearranging furniture, hanging signs reminding people to remove their shoes outside the door. Evelyn put up our altar. I checked in with Claire in the kitchen. Tissues were deposited in strategic places on the floor for the inevitable tears. And we wrote out the first of many messages to our assembled company—this one greeting them at the door.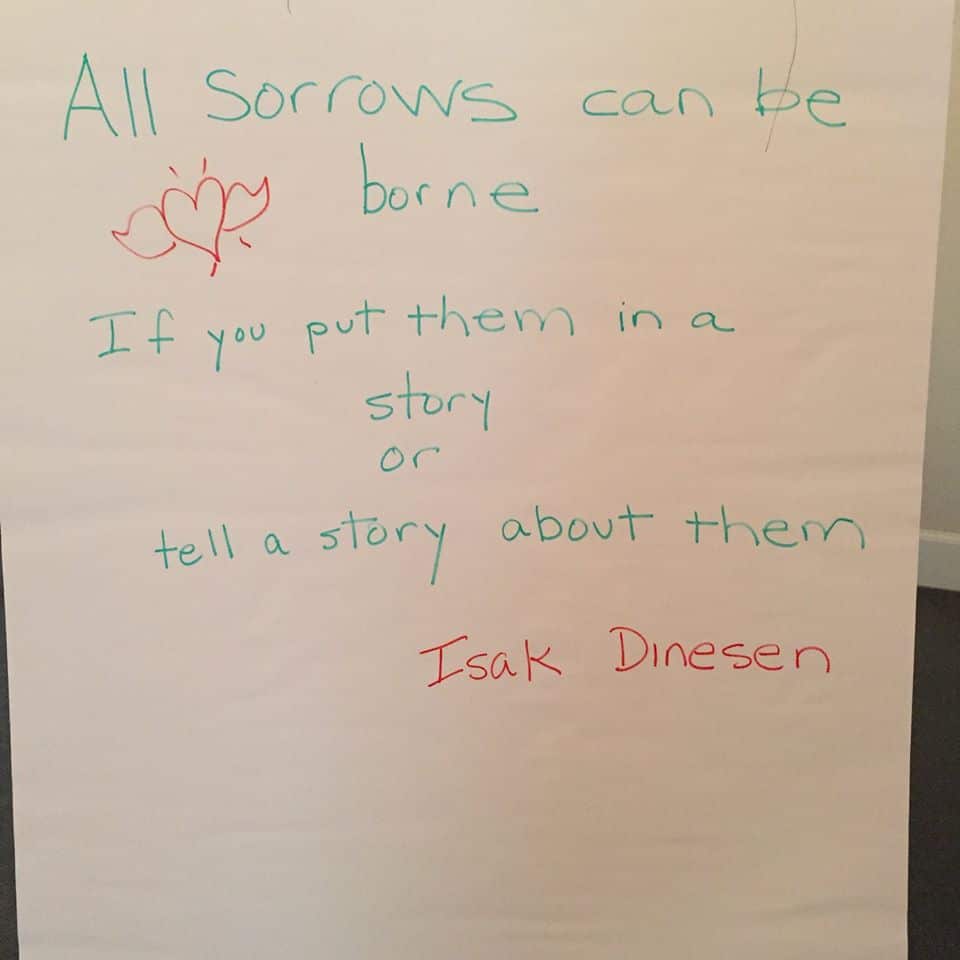 When everything was set, we went for a walk out on the headlands. It was the perfect weather—warm sun and cool wind. Evelyn and I visited some of our favorite haunts—like the deer below and the meditation shack: a make-it-yourself memorial for the dead.
As we walked, the wind picked up until we were standing arms stretching out yelling, "Whooooo-weee!" It was windy. And then we made a circle of the property in the wind and the whole time I said a prayer, the same prayer I say every time when I arrive. It goes something like this, "Let me get out of the way. Let me be an instrument for healing. Let me be a vessel for whatever is needed in the moment. Help me to pay attention and to bring my full presence here. Let me leave my small self behind."
And as soon as we got back to the driveway, people started to arrive. The retreat is about to begin. And we are ready to receive them.
Later after our first session….what an amazing group of human beings we have gathered here.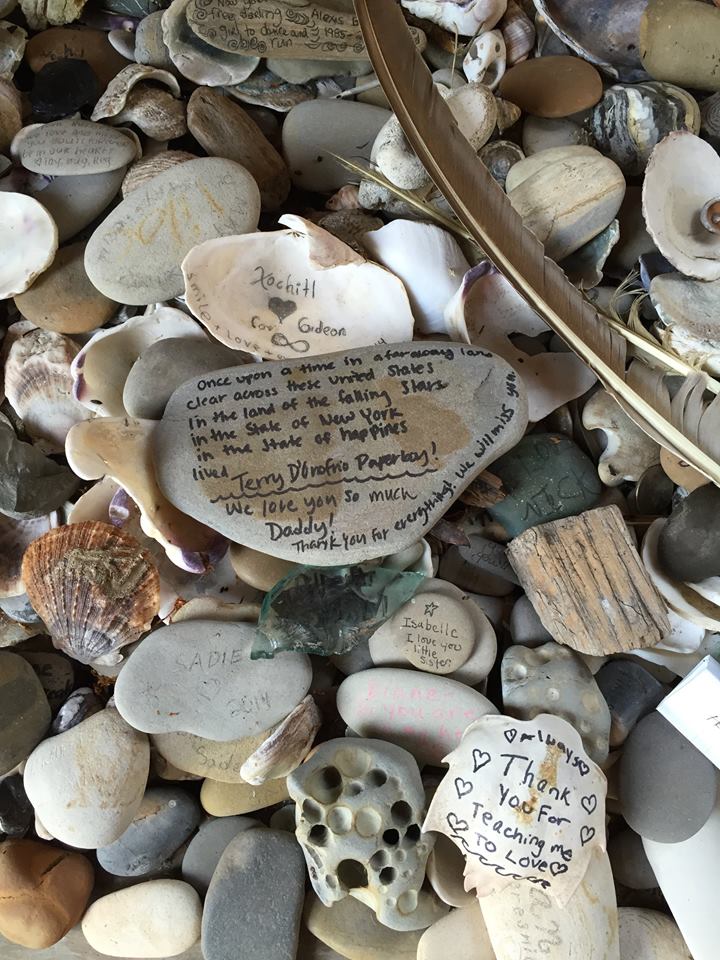 This was the poem I closed the evening with.
A Prayer
Refuse to fall down.
If you cannot refuse to fall down,
refuse to stay down.
If you cannot refuse to stay down,
lift your heart toward heaven,
and like a hungry beggar,
ask that it be filled,
and it will be filled.
You may be pushed down.
You may be kept from rising.
But no one can keep you
from lifting your heart
toward heaven—
only you.
It is in the midst of misery
that so much becomes clear.
The one who says nothing good
came of this,
is not yet listening.
–Clarissa Pinkola Estes